Survival map for everyone
V 1.1 mod for Minecraft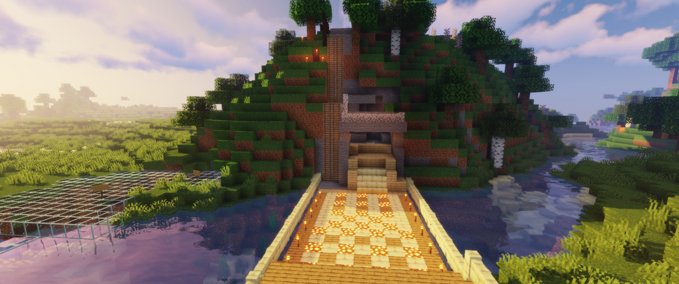 description
Good evening folks.
Here I publish my map, which is expanded every day by about 25%, ie at least 2 big new things and
Many other little things
I started my project this afternoon and I already have the following:
"Berghaus" with 1 small storage room and a tree house and a complete passage "through the house in the mountain house" through the mountain.
1 secret cave with a little surprise for you
A door in front of the warehouse "All boxes are still empty" The door closes with a secret code, but this will be fixed in the next version.
The project is NOT COMPLETE, so please do not give criticism so hard. I give my best
This project is supposed to be a "3 Days Rich Survival Challenge", where the aim is to use up as much as possible within 3 days. Of course, newer "smaller" challenges will be included in the course of the coming months. Let yourself be surprised first :) The project is still in the alpha version.
You are not allowed to sell the map any further, or spend it as your own. You can remove credits or whatever. Do what you want with it as long as it doesn't become a server, If it becomes a server, which I don't think so. Then please do not remove the credits
Adiooos for today people :)
VERSION: a1.0
Credits
changes
29 Feb 00:20

Version 1.1

Version a1.1:

Eingang vom Berghaus etwas ausgebessert, Sowie Etwas am Baumhaus verbessert
Komplett das Design nochmal Überarbeitet, sodass es viel Anständiger von außen Aussieht.

Bekannte Probleme:

Die Redstone Tür lässt sich nur Schließen, statt öffnen.
Innen ist die Baut Unvollständig
Baumhaus ist unvollständig bzw "Unausgereift"
Alle Truhen sind Leer, und viele Werkzeuge werden als "Voll Ausgeschöpft angezeigt"

27 Feb 21:06

Version a1.0
Files
Empfehlungsrate
-/-
noch nicht genug Stimmen
Do you think this mod should be featured?
}