TempleHQ
V 1.1 mod for Insurgency: Sandstorm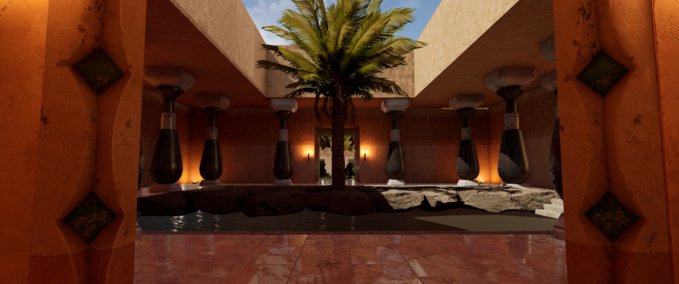 description
Well equipped Insurgents have recently turned a local temple and the surrounding village into a stronghold. Intel suspects that they're being supplied by an unknown party.
Your objective is the clear the village, destroy any weapon caches that you find, and secure intel that can lead us to the supplier.
----------------------------------------------------------
2020 Mapping Contest - Checkpoint
First map ever! Had fun learning how to use UE4 and the mod tools. The Insurgency modding discord and the guides the community put out was really helpful in learning how to make a map and in getting this done.
Hope you guys like it!
Local play Checkpoint: Open OA_TempleHQ_Landscape?Scenario=Scenario_TempleHQ_Checkpoint_Security
Used Megascans: Well, Roman Statue, and temple entrance trim
Known Issues:
- Overview Map
In the works:
- Night
Credits
Empfehlungsrate
-/-
noch nicht genug Stimmen
Do you think this mod should be featured?
}