TUZ 420 DRST Ant
V 1.0.0 mod for SnowRunner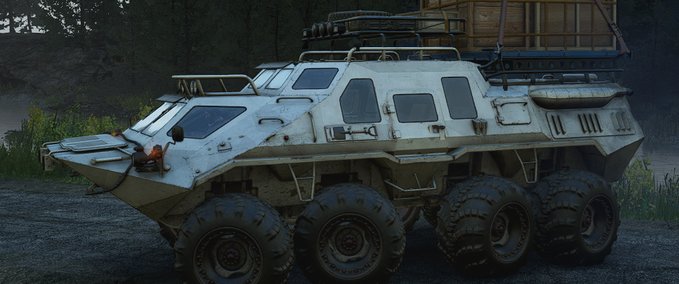 description
TUZ 420 DRST Ant
Changes:
Added set of big wheels
Added high suspension
Added cargo rack (1 slot)
Added small roof rack (repairs, fuel, spare wheel)
Added trailers
Added engine
Steering rear wheels
Addedd snorkel
Changed some color schemes
All others are default
Subscribe to install.
Detail instruction of Subscribe on link below:
https://snowrunner.mod.io/guides/how-to-install-mods-snowrunner-guide
Please give you feedback)
Please push like if you like this mod)
All Your comments and recommendation are welcome!
Credits
changes
14 Jul 17:44

Version 1.0.0
Empfehlungsrate
-/-
noch nicht genug Stimmen
Do you think this mod should be featured?
}