Ws6900XD Twinsteer Blueline_X
V 1.0.0 mod for SnowRunner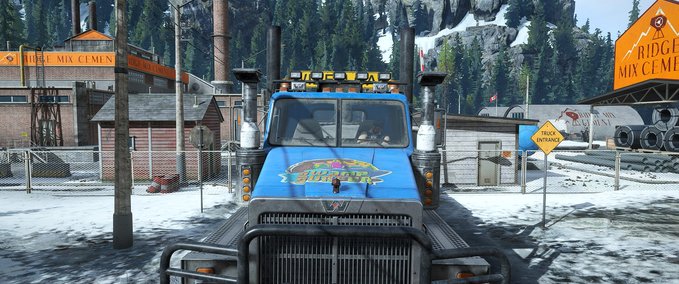 description
This is the same tweak as my recently released Blueline series of the Twinsteer (https://snowrunner.mod.io/ws-twinsteer-6900-blueline). I just replaced it's engines with my Blueline-X variants of the Twinsteer engines you might know from my other tweaks, completly reworked the lifted suspension and increased the size of the new wheels to 63" (both of wich are now available for the Blueline series as well). The interior camera sits now a little more back and a little higher and I also added 2 new paint jobs.
Summary:
#Blueline-X series Twinsteer engines which consume more fuel but bring it on par with the Kolob engines
#Custom 9-speed (good for very heavy stuff) & special gearbox options
#Custom trailers with higher suspension & MSH2 tires
#Complete rework of raised suspension
#Moved interior camera a bit back and up for more immersion
#P16 & Cat770 tire options
#RU minicrane
#A bit rearsteer
#increased truck price by 30k
Credits
changes
25 Jan 22:43

Version 1.0.0

Empfehlungsrate
-/-
noch nicht genug Stimmen
Do you think this mod should be featured?
}