Wydpack
V 1.7.10 mod for Minecraft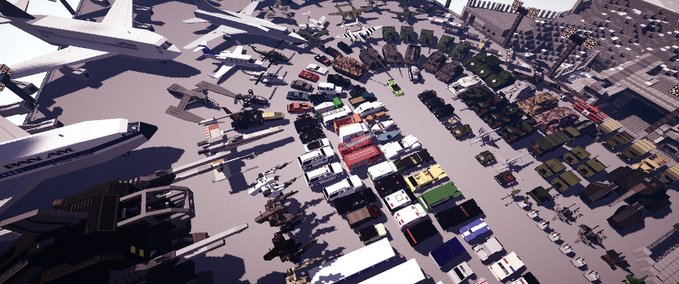 description
Dear Minecraft friends.
I have a big Modpack with mods on the stage set 1.7.10 + Forge. You get offered 34 mods. The existing folder easily in Minecraft Copy, Forge have 1.7.10 Install and fun. What mods still pure to you can in the comments Be
The following mods are already Drinne:
-MCHeli
-ArsMagica2
-The Flans Mod
-Carpentersblocks
-AdventureBackpack
-Zeldaswordskills
-Zeldaswordskills addon
-Warp Book Mod
-Voxelmap
-Statues Mod
-Optifine Ultra
-NotEnoughItems
-NotEnoughressourches
-Malisiscore
-Malisisdoors
-NetherPortalfix
-iChununtil
-Hats
-Lootablebodys
-Betterdunegons
-Craftheraldy
-Connected Glass
-Codechickencore
-Biomes_O_Plenty
-Aquatweeks
-AsieLib
-Animalbikes
-AdventureAPI
-Aquaculture
-BiblioCraft
-Bibliowoods
-About 20 Flan Erweiterunspacks
This pack is still in beta but thanks Works 2 Performance Mods on bad PCs Supi.
Soon this pack was released on the Technic Launcher.
Credits
MrCrayfish,Utahra,Wydadi1505 etc.
Ausfühlicher auf den Seiten der Mods
changes
23 Mar 22:50

Version 1.7.10
Files

Empfehlungsrate
-/-
noch nicht genug Stimmen
Do you think this mod should be featured?
}