Mekaphelin
V 1.0.0 mod for Aground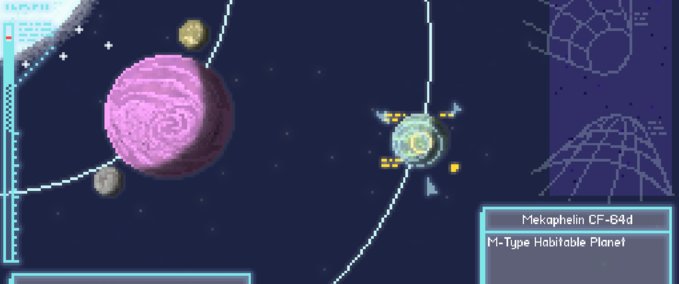 description
Mekaphelin has been split into three phases.
Phase 1 - CybCats:
- Focused around mostly around Mekaphelin Alpha the green planet in the system with some scattered devlopment of the others.
- The system will have ~~mostly~~ empty desert planet in this version. No UEFD stuff or direct references to them.
- Contains all the lore related to cybcats, their quest line, NPCs, tech, etc.
Phase 2 - The Threat (may be developed during competition if we have time):
- Focused on the return of DR0000 after the events of phase one and the appearance of The Threat post aground final boss.
- Will include a new dark star system and orbital weapons.
- New gear and tech based on redacted.
Phase 3 - UEFD (post competition)
Credits
changes
02 Oct 05:51

Version 1.0.0

First Release
images

Empfehlungsrate
-/-
noch nicht genug Stimmen
Do you think this mod should be featured?
}