Morph
V 1.0.0 mod for Aground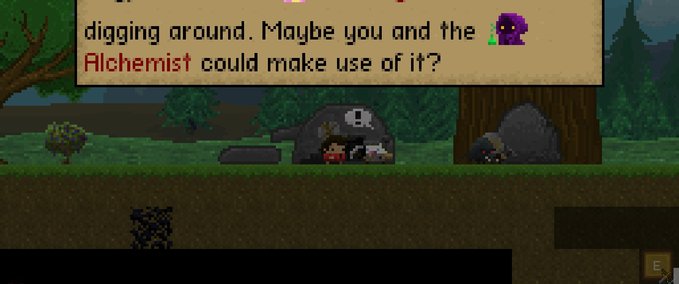 description
Getting Started
After installing the mod, talk to the Miner to receive a basic Shifting Stone which allows for you to Morph into enemies.
If you don't like to select from the list every time you want to transform into something, talk to the Alchemist (or his ghost if he's dead) after getting the Shifting Stone and he will give you a quest to craft a Tuned Shifting Stone - which you can Tune to any enemy you can Morph into, in order to swap between different forms faster.
Credits
Most of the code by etrotta
Icon art by ChesireX42
Inspiration and play-testing by Anorak2023
Plus some other stuff by people on Aground Modding discord server (dialogues, camera offset etc)
Credits
changes
25 Oct 01:42

Version 1.0.0

+Initial Release

Empfehlungsrate
-/-
noch nicht genug Stimmen
Do you think this mod should be featured?
}