Nascha
V 1.0 mod for Farming Simulator 17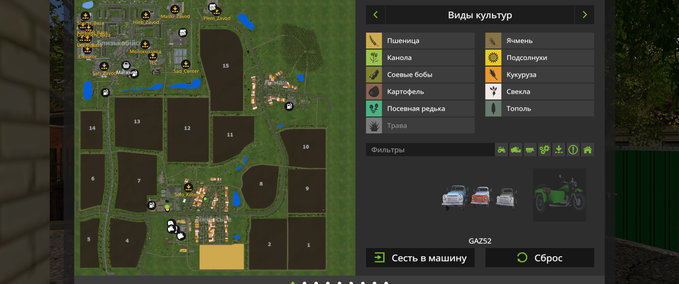 description
Map called "Our" for the game Farming simulator17. The map is invented. There are 15 different fields on the map. There is a city with factories, an elevator and a base. There are two villages on the map. In one farm and what is connected with it. In the second village there is a forestry, a sawmill and a forest nearby. There is a production of seeds, fertilizers and boards. There are three greenhouses in the garden center in the city. The mod does not support seasons. Full and detailed review of the card "Nasha" in the video on the link.
 Unpack the downloaded archive and drop the contents into the mods folder. The pack contains a map and a pack of starting equipment for the map. The authors of the technique are listed in modDesc. The author of the map is Frenk100.
When uploading to other sites, please keep the original link.
Have a nice game.
Voluntary material gratitude for the work done.
On anti-bedsore pillow "ROHO"
PrivatBank card: 5168 7573 5612 9462 mastercard
Google translation
Credits
Model: 
Texture: 
Script:
Idea / Concept: 
Testing:
Other: 
Files
Empfehlungsrate
-/-
noch nicht genug Stimmen
Do you think this mod should be featured?
}