Sounds for Classic Cars in Traffic Pack by Jazz...
V 5.0 mod for American Truck Simulator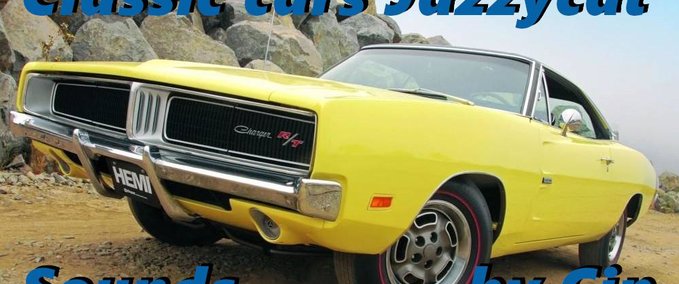 description
personalized sounds for all Jazzycat Classic cars from v4.8, main mod is here:
https://sharemods.com/t7h2hlp6amdb/classic_ai_traffic_pack_by_Jazzycat_v4.8.7z.html
changelog v4.8:
-applied compatibility with last version (storage file renamed)
-3 new sounds for Corvette 1967
-added one missing sound
Credits
Modell: Cipinho, JC
Textur: Cipinho, JC
Script: Cipinho, JC
Idee / Konzept: Cipinho, JC
Tester: Cipinho, JC
Sonstige: Cipinho, JC
changes
12 Feb 11:32

Version 5.0

[ATS] Sounds for Oldtimer Cars in AI Traffic Pack by JC v5.0 [1.36.x]

personalized sounds for Classic Cars AI Traffic Pack by Jazzycat v5.0, main mod is here:

https://sharemods.com/wmxe154sc3gb/classic_ai_traffic_pack_by_Jazzycat_v5.0.7z.html

changelog v5.0:
-new sound for Datsun, Corvette C3, Dodge Omni, De Tomaso Pantera, Ford Mustang

P.S. My mods are and will always be for free, however if you appreciate my efforts and want to offer me a beer, I thank you in advance! here is my PayPal account:

paypal.me/cipinho

15 Jan 04:11

Version 4.8
Files
Empfehlungsrate
-/-
noch nicht genug Stimmen
Do you think this mod should be featured?
}