A Late Game Trader
V 1.0.4 mod for Foundation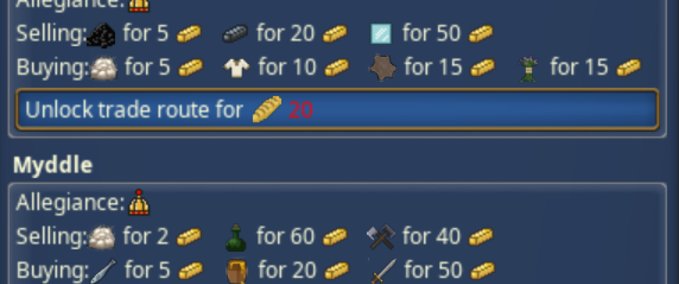 description
This mod simply adds a fourth trader to the game. Designed for late game. It costs a lot to buy, however, once you get it you can increase your income by stocking up on items and then selling them for more.
Put into your mods folder in documents/foundation/mods/ and then make sure to select it when starting a new game.
You can also install by using the in-game mod installer.
Credits
changes
14 Jul 04:53

Version 1.0.4

take 12.

Edit: So this one does indeed, FINALLY work. If it doesn't work for you then go to \My Documents\Polymorph Games\Foundation\mods and delete the folder 539 and then relaunch the game and download it again.
Empfehlungsrate
-/-
noch nicht genug Stimmen
Do you think this mod should be featured?
}