Mead Crafter 2.0
V 2.0.0 mod for Foundation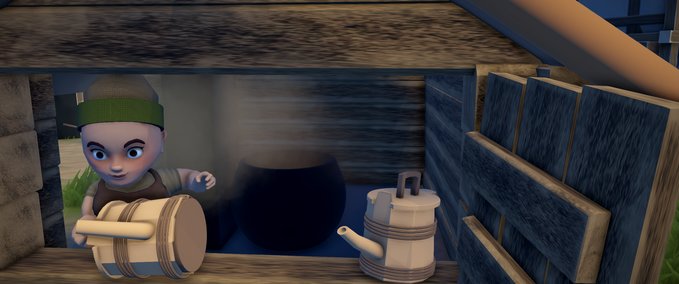 description
The Mead Crafter brews mead from water, honey and hops, The mead is then sold at taverns and luxury markets. The mead is stored at warehouses.
The mod adds a wooden tankard for the brewer to carry as a tool, and knitted hats to wear. The new resource mead is added with an icon to the list of goods. The crates that keep the mead in the warehouses are changed to vessels more suitable for wet stuff.
This is the second version, upcoming versions will include more details and, hopefully the possibility to sell mead directly to customers at the shop counter.
Credits
changes
14 Jul 18:34

Version 2.0.0

The major change in version 2.0.0 is that the mead now is sold in the tavern and at luxury markets.

Version 2.0.0 also include some minor changes as:
- added textures,
- resized the mead brewer hat,
- added a kettle for the brewing process,
- added smoke to the chimney (while working) and damp from the mead kettle.

Empfehlungsrate
-/-
noch nicht genug Stimmen
Do you think this mod should be featured?
}