Claas 5 axle
V 1.0 mod for Farming Simulator 2011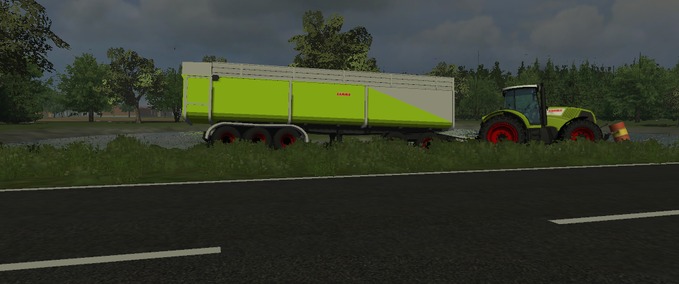 description
Dies ist ein Keweco Anhänger von jerrico Erlaubnis liegt vor 
Er läd diese Frucht Typen
fruitTypes="wheat rape maize barley chaff oat rye sugarbeet potato mohn rice sunflower josera"
<capacity>85000</capacity>

Der mod darf auf anderen Seiten veröffentlicht werden so lange der ORIGINAL LINK verwendet wird!
The mod may be published on other sites as long as the ORIGINAL LINK will be used!
Le mod peut être publié sur d'autres sites aussi longtemps que le lien original sera utilisé!
O mod pode ser publicado em outros sites, desde que o link original será usado!
Pode não haver partes deste mod publicated!
Mod mog? by? publikowane na innych stronach tak d?ugo, jak oryginalny link b?dzie u?ywany!
Nie mo?e by? cz??ci ten mod publicated!
A mod tehet?k közzé más oldalakon, amíg az eredeti link fogja használni!
Lehet, hogy nem részei ennek a mod publikált!
Credits
jerrico
Files
checksum:
5d0e98b144c5f50daa84687718721d8a
Version:
1.0
multiplayer ready?
no
Author:
Jerrico
price in shop:
39800 LS
name in shop:
Claas_5Achser
description in shop:
Fuer: Weizen, Gerste, Mais, Raps, Silage,
Sonnenblume, Hafer, Roggen,
Zuckerruebe, Kartoffeln, Wirsingkohl

LadeVolumen 86000 KG

Empfehlungsrate
-/-
noch nicht genug Stimmen
Do you think this mod should be featured?
}