Fish ++
V 1.0 mod for Foundation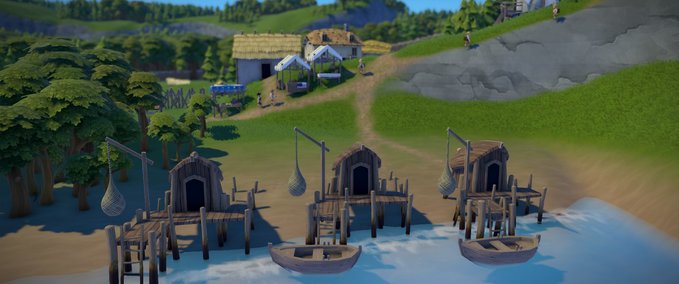 description
EN :
Fishing Huts now produce 15 Fish per cycle instead 5. Production is higher to avoid having too much Fishing Hut on the map.
Don't forget to put the files into your mods folder in documents/foundation/mods/ and then make sure to select it when starting a new game.
---
FR :
Les Cabanes de Pêcheur produisent maintenant 15 poissons par cycle de récolte au lieu de 5. La production est plus élevée pour éviter d'avoir trop de cabane de pêcheur sur la carte.
N'oubliez pas de mettre les fichiers dans votre dossier mods dans documents/foundation/mods/ et assurez-vous de le sélectionner lors du démarrage d'une nouvelle partie.
---
ChangeLogs :
- 14/06/20 : Release
---
If you like the mod and want to help me :
Credits
changes
14 Jul 18:33

Version 1.0

Release
Empfehlungsrate
-/-
noch nicht genug Stimmen
Do you think this mod should be featured?
}