Greek armory
V 1.0.0 mod for MORDHAU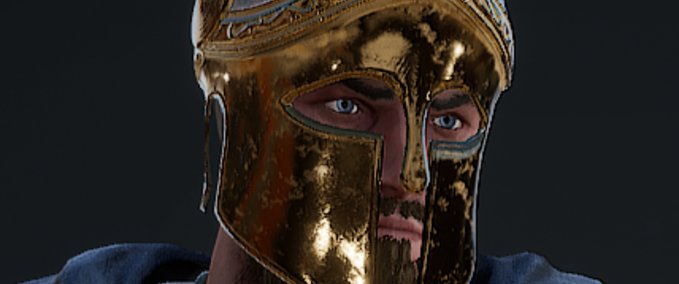 description
Greetings warriors, I've been working these last couple of weeks on bringing hellenic greek into mordhau.
Currently replaces the footsoldier cuirrass for the muscle armor, barbute for the corinthian helmet, barbute raised for the same helmet but with a metal crest on top.
Veteran helmets also have been replaced, these are however still WIP.
Replaces veteran helm no visor with a phrygian helmet and the veteran helm visor raised with phrygian helm with faceplate.
Replaces heatershield with the Aspis with a gorgon decal.
Made for my mordhau roleplaying group Pantheon of Hellas.
Credits
changes
15 Jul 00:43

Version 1.0.0

Uploaded mod.

Empfehlungsrate
-/-
noch nicht genug Stimmen
Do you think this mod should be featured?
}