MAZ 5440 IRAN V1.0 [1.40]
V 1.0 mod for Eurotruck Simulator 2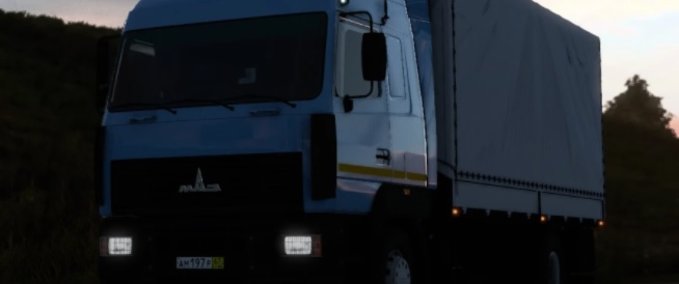 description
- Truck is bought in a / s man.
The model has:
- 3 types of chassis: 5440A8 (4x2); 6430A8 (6x4); 5340A8 (Tent 4x2).
- 2 types of salon (they differ in the steering wheel).
- His own wheels and sounds.
- painting in factory colors, incl. In Metallic. Possible painting of plastic plots of plumage in the color of the cab.
- Extensive tuning (optics, curtains, GPS, flash lights, etc.)
Tested in version: 1.40.x
Credits
The authors of the MAZ-5440 model:
Update build: il_86 Re-adaptation to version 1.27
Ols, Drzivago, Shpunt, Volk86, Nik_1MTK, Ra1ley, MiRoN, Fanis, By_maz_man, MRD_BMZ
Update, update, adapt to the game versions 1.16-1.22:
Maxim Kokorin, sanek750, Nikita Razgulyaev, vovangt4
Re-registration and adaptation to version 1.25, model optimization, revision of some errors, some details: il_86
Sounds: Dark_Wolf
Special thanks to: knox_xss
Update for 1.40 crazy_lion
images
Files
Empfehlungsrate
-/-
noch nicht genug Stimmen
Do you think this mod should be featured?
}