Symbols Fix with people
V 8.0 mod for Eurotruck Simulator 2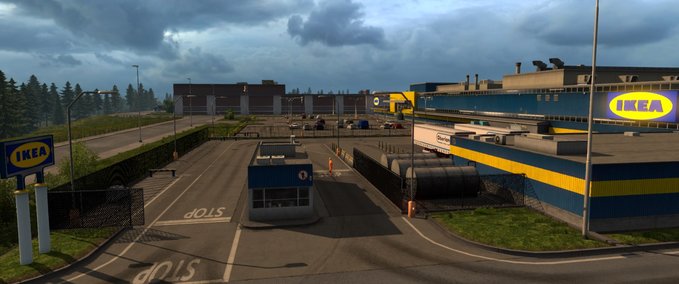 description
This mod replaces the green icons of people with:
Ferries (referrers)
Company (Warehouse)
Garage for sale (Realtor)
in the garage (mechanic)
Dealer (seller)
Workshop (mechanics)
Train (referrers)
For all other locations, such as employment agency, gas station etc. The manhole covers remain.
If, for example. a dealer has not yet been discovered, there is only once a manhole cover, then after that the seller is watching. This is then the green question mark icon and this just remains a manhole cover.
Credits
SCS Brausetablette
changes
02 Dec 12:18

Version 8.0

Angepasst an 1.33

17 Sep 18:16

Version 7.0

Angepasst an Patch 1.32

16 May 17:56

Version 6.0

Angepasst an Patch 1.31

04 Jan 10:45

Version 5.0

Angepasst an Spezial Transport DLC.

22 Nov 08:57

Version 4.0

Angepasst an Patch 1.30

27 Aug 14:15

Version 3.0

Angepasst an Patch 1.28

14 Apr 16:55

Version 2.0

Angepasst auf Patch 1.27

22 May 11:30

Version 1.0
Files
Do you think this mod should be featured?
}