BD Cosmetic Mod Archive
V mod for MORDHAU
description
BD Cosmetic Mod Archive
This is a Clientside Mod that lets you play on All Servers including Official as Batman, Mario, Shrek and more....
Just Load up the map, Pick a mod outfit and what armour you want to overwrite, click activate then join an Official Server.
Should work in all servers.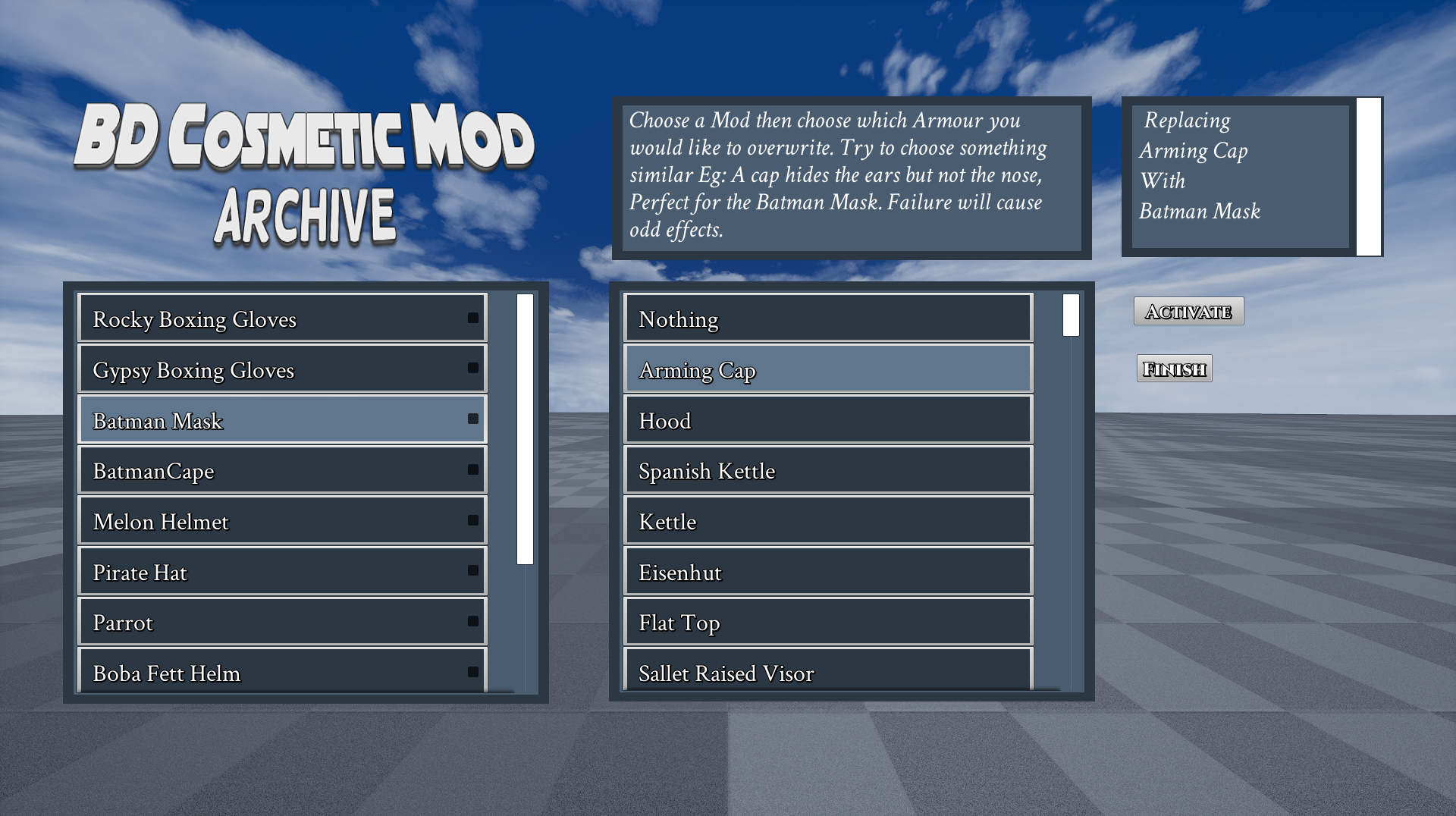 Currently Contains 12 Outfit Parts but more added soon...
Rocky Gloves
Gypsy Gloves
Batman Mask
Batman Cape
Melon Helmet
Pirate Hat
Parrot
Boba Fett Helm
Saucepan Helm
Pot Helm
Shrek Helm
Mario Helm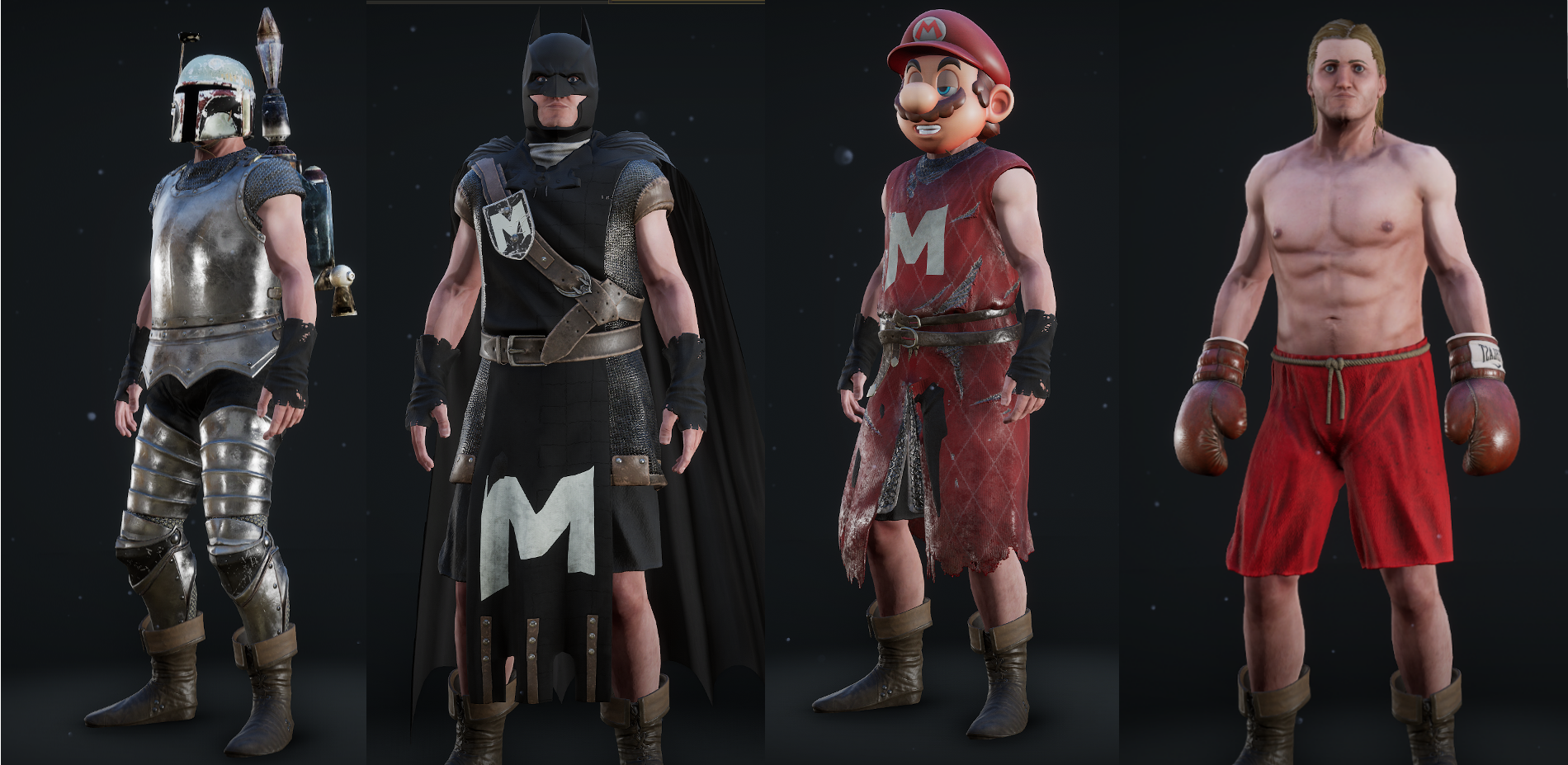 Installation Instructions
Right click Mordhau in Steam - Manage - Browse Local Files
Go to Mordhau/Content and add a folder, Call it CustomPaks as shown below

Download the Mod (Pak File) and put it in the CustomPaks Folder.
Start Mordhau. Press the Console Key (Above Tab) Type changeLevel BDLocal
IMPORTANT: Your game may Crash at This Point, This only happens once and is an issue with the pak mount.
Restart your game enter the console command again and the Mod menu will Load.
You can select multiple pieces of armour to overwrite and have a battlefield full of Batmans or activate multiple mods on different armour pieces.
To Reset Everything just restart Mordhau.
Please leave Feedback, in need of motivation :)
Enjoy...
Credits
images
Files
Empfehlungsrate
-/-
noch nicht genug Stimmen
Do you think this mod should be featured?
}