Negev Desert
V 1.1.0 mod for Foundation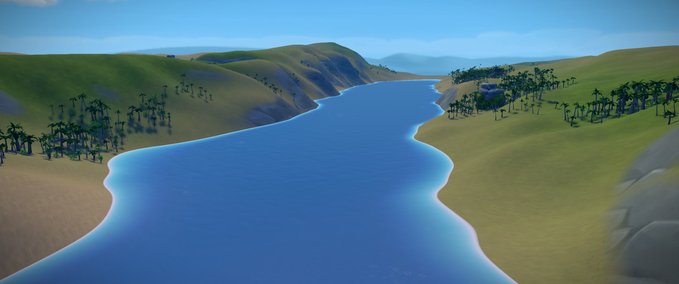 description
This is a desert map with a large lake down the centre, and green hills overlooking the lake. Away from the lake stretches a flat and featureless desert. The topography for this map comes from the Dead Sea area of Palestine.
In the Negev there are no berries; instead, your foragers will gather Dates from the date trees that naturally occur along the lakeside. Foragers will gather dates anywhere on the map without an extraction zone.
For wood you will cut down palm trees. There are also cane bushes which woodcutters will remove, but they don't yield any wood.
To farm you will need to place wells. The land is naturally infertile unless irrigated.
Palm and date trees courtesy poly.google.com.
Credits
changes
14 Dec 22:33

Version 1.1.0

First release.

Empfehlungsrate
-/-
noch nicht genug Stimmen
Do you think this mod should be featured?
}