Octo E-Star (Local Mod)
V mod for MORDHAU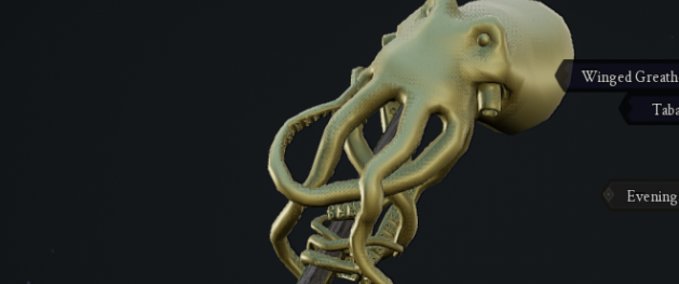 description
How to Install:
Download the mod, DO NOT subscribe it will do nothing.
Download the Modloader Pak file here
Unzip the folders and drag both the .pak files into your Paks folder in your Mordhau steam directory. (ex. D:\Games\steamapps\common\Mordhau\Mordhau\Content\Paks)
Open your Game.ini file located in your local appdata Mordhau folder. (ex. C:\Users\NAME\AppData\Local\Mordhau\Saved\Config\WindowsClient)
Add this to the end of the game.ini file and save:


[/Game/Mordhau/Maps/ClientSkinLoaderMap/BP_ModLoaderMode.BP_ModLoaderMode_C]
WeaponMods=/Game/Mordhau/Maps/TodWeapons//Octo/BP_Weapon_Custom.BP_Weapon_Custom_C
Open Mordhau and type open ClientSingletonMap
Once the opens, wait for the message "All Mods Loaded" to appear in chat.

Now you will have the mod installed, you can leave the map and enjoy!


Note: You must open ClientSingletonMap every time you start the game to have the mods loaded.
Credits
images
Files
Empfehlungsrate
-/-
noch nicht genug Stimmen
Do you think this mod should be featured?
}