Winter Wonderland
V 1.0.0 mod for Foundation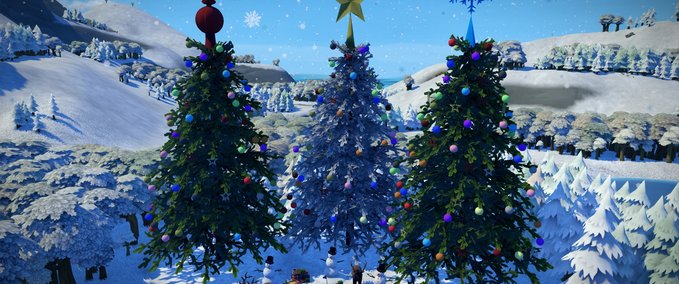 description
Welcome to Winter Wonderland
A complete landscape conversion mod giving any map you play a Wintery look.
Featuring:
Let It Snow! Let It Snow! Let It Snow!
Do you wanna build a Snowman?
Rockin' around the Christmas Tree
A lot of decorative items
Special thanks to co-author and original ideas man der_seBi!
And a very special thanks to Ash for his constant help and support and Léo, and Maxime for making this mod possible through the modding API :)
Also a big thank you goes to vjraymon for the French translation of the mod!
Follow Minotorious on Instagram & Twitter and der_seBi on Twitter
Join me at The Penguin Grounds (Discord Server)
Support me on Patreon
Full code on Github
Note to other modders
If you want to use any part of this mod for your own mods please note:
Read the CREDITS text file as it includes necessary credits for licensed material found in this mod! If you use any of the assets mentioned you have to copy the credits information to you mod!
This mod is released under a GPL 3.0 licence, if you use or modify any part of its code for your own mods you have to release your full source code as well as include the GPL 3.0 licence with your mod! Read the LICENSE text file for more information!
Credits
changes
24 Dec 15:22

Version 1.0.0

First Release of Winter Wonderland

Features:
- Complete map landscape conversion to white snow
- Customisable Snowman Monument
- Customisable Christmas Tree Monument
- Global Snowflake Emitter
- Other Decorative items

Empfehlungsrate
-/-
noch nicht genug Stimmen
Do you think this mod should be featured?
}