Mercedes Benz O530 O530 O520 G
V 2.1 FIX mod for OMSI 2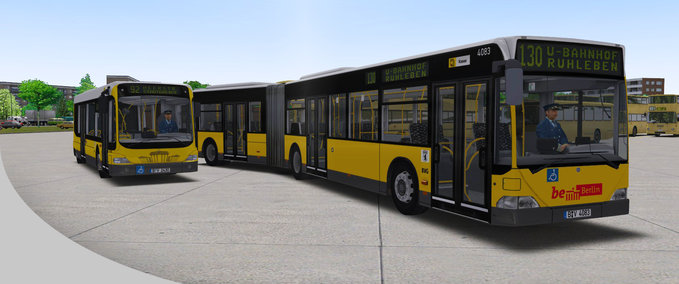 description
Not my mods I share it only for disposal

 

Caution should the ads inside his white please download this patch : http://www.file-upload.net/download-8415650/Texture.zip.html

 

 The buses in OMSI Foum : http://mr-software.de/omsi/forum/index.php?page=Thread&threadID=19798

 

eteiligte people:

- Author of the model: alTerr
- Authors of the conversion: alTerr , Wizard
- Script writers : M + R Software , Wizard , krtz07
- Reviewed by MGT -K, Aleksei2506

Project details:

Mercedes -Benz buses :
- O520 Cito
- O530 Citaro
- O530 Citaro G


All buses in this pack are renewed , they work in OMSI 2 The buses have full matrix from MAN NG272 . Some bugs are also fixed.
Earlier there was two versions of the Citaro buses : with manual doors and automatic doors .
In this version , there's only one version , and the Tuerverhalten may be provided with matching key.
Articulated has all repaints of the solo version . When articulated , there's like getting a . Psd file, so you can make more repaints .
Credits
- Autor des Modells: alTerr
- Autoren der Konvertierung: alTerr, Wizard
- Scriptautoren: M+R Software, Wizard, krtz07
- Getestet von MGT-K, Aleksei2506

changes
16 Feb 15:35

Version 2.1 FIX

Fehlende hof dateien wurden hinzugefügt

05 Feb 17:01

Version 2.0

In diesem Paket sin alle drei Busse enthalten
Files
Do you think this mod should be featured?
}