Mosaic Longsword Scoundrel Blade Reskin
V 1.0.0 mod for MORDHAU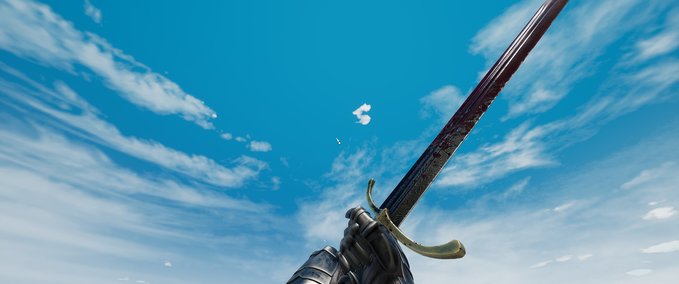 description
This mod reskins the scoundrel blade for the longsword with a damascus pattern made by Frapp


install the .pak file into your pak folder in steamapps\common\Mordhau\Mordhau\Content\Paks
add this text to your Game.ini file in AppData\Local\Mordhau\Saved\Config\WindowsClient
check readme for Game.ini text:

if you have any issues whatsoever be sure to let me know.
Make sure that you have this https://mordhau.mod.io/clientside-skin-loader-map client skin loader installed to be able to use this. Yes you have to type "open clientsingletonmap" into the console every time you load up the game
Credits
changes
26 Feb 21:41

Version 1.0.0

version 1, plans to add his models for the guard and handle soon maybe
images
Empfehlungsrate
-/-
noch nicht genug Stimmen
Do you think this mod should be featured?
}