Ikarus 280 articulated bus 02
V 1.1 mod for OMSI 2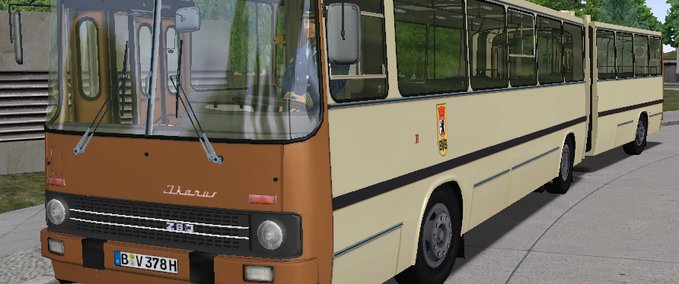 description
Ikarus 280.02 articulated

This bus has been released some time ago ever, there are many indeed had the problem that they had the white interior. It is in this here no longer a problem. Also, I have a guide begefügt like the bus in the automatic mode is concerned.

I have made at this bus also a DDR-BVB repaint, so it still seems a little more realistic. BVB logo removed on the side of the Russian character, the Russian flag removed and replaced by a German, nor a sticker on the rear vehicle swings out attached.
Rights reserved by the builder of the bus, this bus is NOT modded by me.
Notice that, please. And now Happy
Credits
die Erbauer des Busses stehen in der Busdatei
Files
Empfehlungsrate
-/-
noch nicht genug Stimmen
Do you think this mod should be featured?
}