Trail cutter
V 3.0 final version mod for Ski-Region-Simulator 2012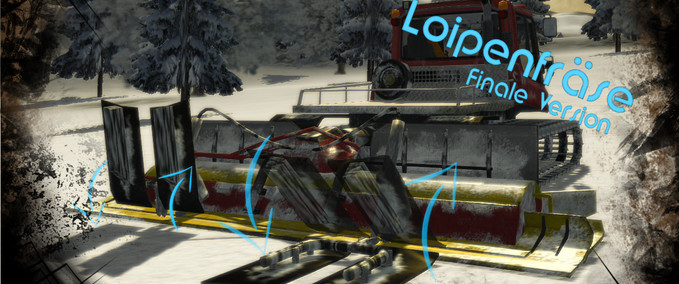 description
The newest version of the Trailgroomer has lots of new features than the older version. I have planned two trails and a lift-animation for the two milling machines. The two trails are realized but the animation has just until now some little mistakes. But I'm sure; with the community i can find a solution for this problem. For a complete list of the new features please have a look at the "Handout". This PDF-Handout contains all new Features of the project so please have a look at it.
-> Download Handout (Updated!)
Features:
ü  üfull animated
ü  ücontrollable grooming-function (Key "B")
ü üflaps separate controllable (Left flap Key "N", right flap Key "M") 
ü  üNew looking (new textures)
ü  üNew grooming function (there will be two trails prepared)
ü  üadapted work behave (groomers stay permanently on ground)
ü  memory size decreased (faster download and loading time in game)
ü üimproved automatic Installationsexe for easy install and uninstall
ü  üother things like new schema picture, new price and real operating costs
ü  üMultiplayer supported
-  -> Please watch also the Trailgroomer video with all functions!
   Contains automatically installation setup for all windows users (for those who didn't use windows or have problems with the installation exe please have a look at the'Installationsupport').
   Protected by safety barriers who aren't allowed to by bypassed. Otherwise this applies against the license agreement and will be prosecuted.
   Special thanks to Alfamodding of helping with the scripts. Nnd now have fun with this mod!
                                 airwaves
Credits
Entwickelt von:
-Speedsimulations und Alfamodding
Idee:
-airwaves
Modell:
-airwaves
Scripte:
-Alfamodding
Produkt:
-loipenfraese_by_airwaves
Dieses Produkt dient allein zur Eigennutzung und darf weder vervielfältig noch zum Download gestellt werden. Falls sie dieses Produkt nicht von meiner Website (http://speedsimulations.jimdo.com/) heruntergeladen haben garantiere ich für keinerlei Folgeschäden die durch das Produkt auf ihrem Pc verursacht wurde. Ausgeschlossen ist hierbei der offizielle Hoster der Speedsimulations Mods "Modhoster". Desweiteren ist das unerlaubte fremd-Hosting verboten und kann strafrechtlich verfolgt werden. Das Produkt darf auch nicht verändert und dann neu hochgeladen werden. Falls ich dies bemerke werde ich das kopierte, neu hochgeladene Produkt entfernen lassen und den Verantwortlichen rechtlich zu Rede stellen. Bei weiteren Fragen kontaktieren sie mich per E-Mail an speedsimulations
web
.de
copyright by Speedsimulations
All rights reserved
changes
08 Feb 15:17

Version 3.0 final version
Files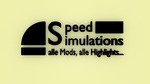 Empfehlungsrate
-/-
noch nicht genug Stimmen
Do you think this mod should be featured?
}