On the Baltic Sea
V 5 mod for Farming Simulator 17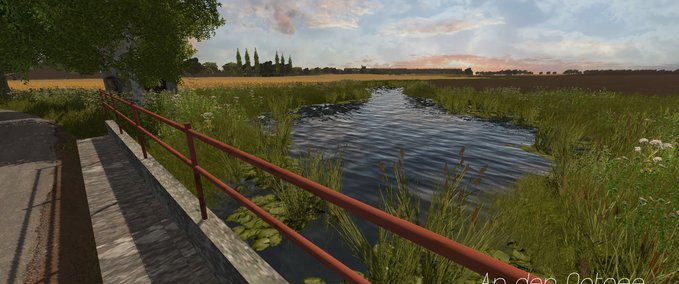 description
featured
Love LS Community,
This release my VS the Map On the Baltic Sea
The following can be found on the map:
3 grain traders

2 Houses

1 dairy farm

Small BGA

large BGA

machinery dealers

city Swinemünde

Beach
The V2 is following New:
Beach visitors were inserted

Chopped Straw

details

Kuhweide

Some minor bugs

Adjustment on Starthof

New corn texture

Purchased cows can now be unloaded at Kuhhof

PDA was adjusted.
Required Mods:
Chopped Straw

BGA extension
I wish you much fun and hope that remains the orginale Link. More updates / versions to follow.
The map may be set only with the original link in other forums!
Credits
Modell: ---
Textur: ---
Script: ---
Idee / Konzept: Color
Tester: ---
Sonstige: fuqser, Fqc Art., Niggels, VertexDezign, Agrarteam Franken, Desperados93, Schauppi, Sirjoki80, thejohndeere7930, fendt927power, steffen30muc, diemoddingecke, GSI-Flasch, NKB-Modding, Die Thoboliker, Freak2009 und alle anderen Moddern denen Objekte ich verbaut habe!
changes
23 Jun 18:44

Version 5

- Diverse Texturen überarbeitet
- FPS Einbrüche bei low PC`s gefixxt
- Diverse Kleine Änderungen und Fehler

30 Apr 14:32

Version 4

- Platz für Soja Milch Produktion und Kompost Anlage eingefügt.
- Diversere Kleine Fehler
- Platten Weg erweitert
- Kunstdünger Verkaufs Stelle
Files
| | |
| --- | --- |
| checksum: | bebe3f14f1bcd65e708d0e01365ae5da |
| Version: | 5 |
| multiplayer ready? | yes |
| Author: | Color |
| price in shop: | LS |
| name in shop: | An der Ostsee |
| description in shop: | Dies ist die Map An der Ostsee |
Do you think this mod should be featured?
Unterstütze den Entwickler!
Jetzt mit PayPal spenden