Folding Cutting 7545RTS
V 1.0 mod for Farming Simulator 2013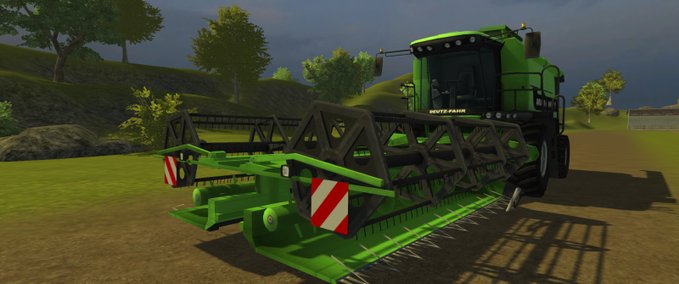 description
featured
I once made a folding cutting of the DEUTZ brand.
It has the same colors as the Deutz 7545RTS combine.
Working width: 9.6 meters.
harvestable crops: wheat, barley, rape and sunflower.
Reel is adjustable (with the mouse).
Soft start and soft stop of the rotating parts.

Price in shop: 48000 €
Maintenance costs per day: 10 €

Polys: 18000 Total VRam: 1.07 MB

Patch 2.0 is required!
This cutting table does not exist in reality.
Credits
modder: usxi7sd
script deutzcutter: Manuel Leithner
Files
checksum:
32798bb3e83615c4111ffa09d2e2d0e3
Version:
1.0
multiplayer ready?
yes
Author:
usxi7sd
price in shop:
48000 LS
name in shop:
Deutz Klappschneidwerk 7545RTS
description in shop:

Schneidwerk für: Weizen, Gerste, Sonnenblumen und Raps
Arbeitsbreite 9,6 Meter, zusammenklappbar

Do you think this mod should be featured?