DL30_Niedrigbauweise
V 1.0 mod for Farming Simulator 2011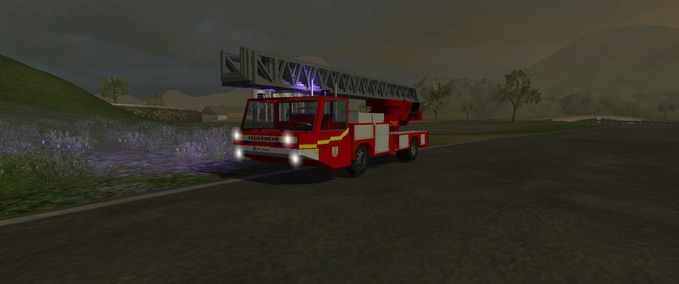 description
DL30 low profile
A fire department ladder should be in every police station.
a model from the SKP: Polaris
Speed ??ca.45km /h
Light
Blue light u.Frontblitzer
Flashing light system
Reversing signal
Horn / Special signal
Price: 100,00 € used as the official fire service and excreted, as well as the supports and the ladder is defective.
! When driving, she pulls a little to the right!
Credits
Geschwindigkeit ca.45 Km/h
Licht

Blaulicht u.Frontblitzer

Blinklichtanlage

Rückfahrsignal

Hupe / Sondersignal

Preis: 100,00 Euro da Gebraucht und aus dem offiziellen Feuerwehr Dienst ausgeschieden, da Stützen und auch der Leiterpark Defekt ist.

! Beim Fahren zieht sie ein wenig nach Rechts !
Files
checksum:
fcda4861ce88e40b3f63576d1b514a06
Version:
1.0
multiplayer ready?
no
Author:
Bauer Wolle
price in shop:
100 LS
name in shop:
Iveco DL30
description in shop:


Publisher: www.wolle112.com
Umbau DL30:Bauer Wolle
SKP:Polarstern

Empfehlungsrate
-/-
noch nicht genug Stimmen
Do you think this mod should be featured?