Fendt Katana 65/85
V 1.0 mod for Farming Simulator 17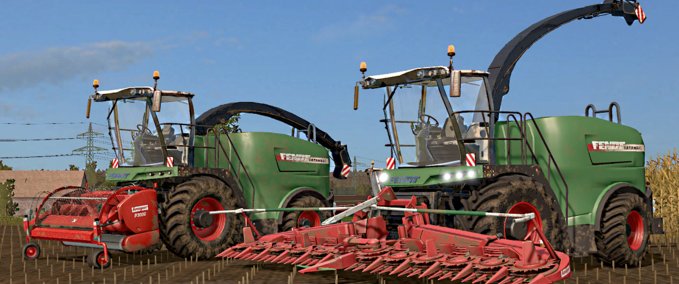 description
featured
Hey, I have a Fendt Katana package for you. It is a surprise of mine. I can not always make Xerion tractors. Read the description and I wish you a nice game! :)

models:

Katana 65 - R6 engine with the power of 625 hp

Katana 85 - V12 engine with the power of 850 hp (2 exhausts at the rear)

In the package we have 3 cutters:

-> Kemper 390 special for Fendt Katana 85
-> Kemper 460 for Fendt Katana 65
-> Kemper P3000

You can use the Spartan 610!

Main Information:

-> Washbar
-> The first approach to improve the textures
-> IC control script
-> Lighting
-> Mirrors
-> Other sounds
-> Door Opener Script
-> All inside Huds and a computer system made by me!
-> Many animation in the cabin
-> Joystick animation
-> 2 sets of tires developed by ExtremeBB!
-> In the LOG you will find no errors;)

Exclusive mod but it is a version V1.0, so you can find minor flaws!


Download on Uploaded. From 25 to 30 minutes. It helps me and gives motivation for new mods!



This is prohibition to edit this mod and insert modules on the page with a different link!


****** ExtremeBB Mods Factory ****
Credits
Modell: ExtremeBB, Avirum3D, Steph
Textur: ExtremeBB, Avirum3D, Steph
Kemper Schneidwerke: ExtremeBB, Marthu
Script: ExtremeBB

Do you think this mod should be featured?