FENDT VARIO 933 SCR
V 2.0 mod for Farming Simulator 2013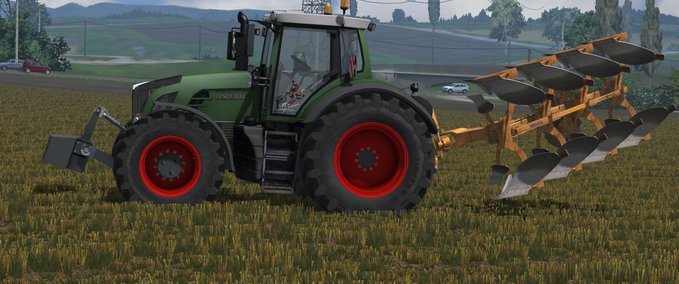 description
featured
Dear Friends of LS13, the Modhoster team presents you today the latest version of the proven Vario Fendt 933 SCR. All the features of previous versions have been revised and improved, such as animations, interactive controls and allocations of functions. • improvement of driver behavior, the stability and the setting of the motor • Better weight distribution • adaptation of the scripts. Now error free in MP • Almost all commands and functions can now be operated and run without having to change the device • New animation of the front axle • Improved cone of light of headlights, LED interior -and-, now works with the "Real Night Mod "• Added the Shuttle Control • wheels interchangeable • New • Additional menu • Ability to change Tectur washable, fixed the link to download it, just sostitutire the files in the folder" texture \ dirt. " Two variants are connected by dirt. http://ul.to/gkd5ys5o http://dfiles.eu/files/wphqrca1c ------------------------------ ----------------------------- I thank my team for the tests, (especially Meyer123 and Fin050808) and their suggestions for improving the functions. A big thank you to Knechti, for his work on the sound set, without the mod would be only half. A big thank you to all those who have indirectly helped with their scripts I've used, to implementation. Above all, thanks to all of you, dear friends, for your warm support! Forgive me for my bad German!
Credits
Ago-Systemtech
Templaer
Manuel Leithner (SFM-Modding)
Modelleicher (www.schwabenmodding.bplaced.net)
Sven777b
JoXXer
Tobias F.
Knagsted
Mofa-Killer
Clod-devilkkw
Face
Heady
Hummel
Burner
Files
checksum:
c88fc691b3cebeb7197de72f4b9292fe
Version:
2.0
multiplayer ready?
yes
Author:
Ago-Modding(CC BY-NC-ND 4.0)
price in shop:
12000 LS
name in shop:
Trelleborg TM900 for Fendt Vario 933 v.2
description in shop:
Trelleborg TM900 High Power. Landwirtschaftsreifen Ausnahme. Entwickelt in Zusammenarbeit mit Großtraktorenhersteller, der TM900 High Power wurde geschaffen, um auszustatten Traktoren 200-360 PS und Geschwindigkeiten bis zu 65 km / h. Mehr Traktion,
hervorragende Selbstreinigungseigenschaften, Komfort und Kraftstoffverbrauch zu reduzieren: Trelleborg TM900 neue High Power ist der modernste Ausdruck von Radialreifen Bauernhof.

Project,Model:Ago-Modding(ModHoster Team) (CC BY-NC-ND 4.0)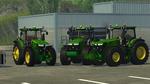 Do you think this mod should be featured?
Unterstütze den Entwickler!
Jetzt mit PayPal spenden