Progress E514
V 1 mod for Farming Simulator 2011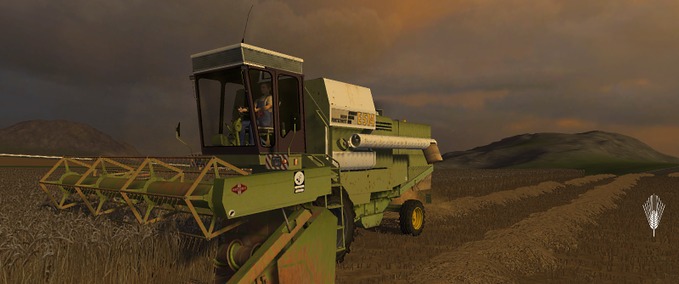 description
Drescher progress E514
This is the progress Drescher E514. This version does not have dual wheels on the front axle.
Included are:
- Progress E514 Drescher
- E514 reaper (wheat, barley)
- E514 Cutting (rape)
- E514 Cutting (corn, sunflower)
- E514 Header Trailer
Vehicle has its own sound.
Straw can be switched between filing and shredding.
Grain tank capacity: 5000 liters
Produced during the test no error log.
Credits
Files
checksum:
72daec7c4f12f43bca375a9650a7d161
Version:
1
multiplayer ready?
no
Author:
price in shop:
4000 LS
name in shop:
Fortschritt E514
description in shop:
Convert and Edit by Dzanito
Skin:Michal151
Fruits: wheat rape maize barley oat triticale rye sunflower soybean
Empfehlungsrate
-/-
noch nicht genug Stimmen
Do you think this mod should be featured?