Freidl Roundbaler 2011
V 1.0 mod for Farming Simulator 2011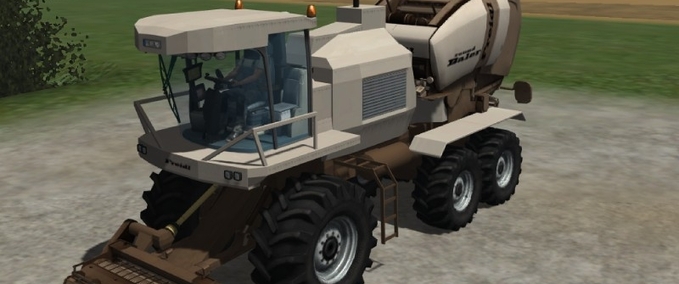 description
now the version for FS 2011

Self drive with round baler for straw - and hay bales
four-wheel drive and all-wheel steering, worklight back

shopprice: 199000 €
multiplayer yes
not possible helper
Polys: 55000, Total VRAM: 8 MB

then mod and the brand "Freidl" is an invention of mine

it is NOT allowed the mod in a different form again somewhere upload !
Credits
modder: usxi7sd
images
Files
checksum:
0795595d0790ef091658909904368e7b
Version:
1.0
multiplayer ready?
no
Author:
usxi7sd
price in shop:
169000 LS
name in shop:
Freidl Roundbaler
description in shop:
Funktion: Selbstfahrer mit Rundballenpresse für Stroh - und Grasballen
Allradantrieb, Allradlenkung, Stundenzähler, Tempomat, Arbeitslicht hinten


Empfehlungsrate
-/-
noch nicht genug Stimmen
Do you think this mod should be featured?