Outdoor Silo Placeable
V 1.5 mod for Farming Simulator 19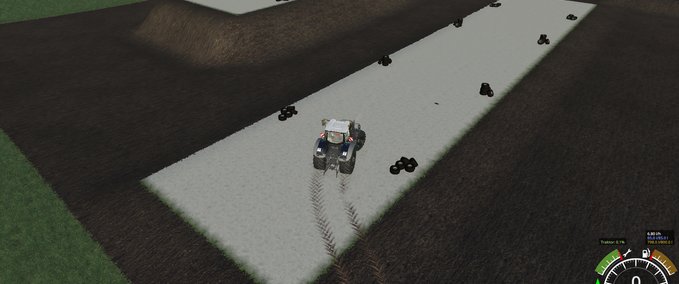 description
I present you here another mod in the LS19.
This time a Placeable Free Range Silo.
If there are errors, just write me or report the error on our Ts! (94.250.223.13:15040)
Particularities:
I just removed the silo walls and removed the collision.

The silo works 100% and is suitable for multiplayer.
Currently there are no markings, I will insert with the nagt update!
I wish you much fun with the silo!
Credits
Modell:
Textur:
Script:
Idee / Konzept: 
Tester:
Sonstige: 
changes
11 Feb 16:01

Version 1.5

Gelb / Schwarze Makierungen wurden plaziert.

Die Orientierung müsste nun einfacher fallen.

10 Feb 13:40

Version 1.4

Die 9 Fehler auf einem Dedi Server wurden behoben.

08 Feb 18:14

Version 1.3

Die Pfosten habe ich entfernt.
Ich habe jetzt Reifen an stelle der Pfosten.
Die reifen hab Kollision und dienen zur orientierung ungefäir wohin die silo plane geht. Zum verkaufen des Silos einfach auf irgend einen reifen drücken.

04 Feb 18:10

Version 1.2

Ich habe auf den Langen seiten noch pfosten plaziert. Dies dient zur orientierung bis wohin die Plane geht bzw man es zudecken kann.

03 Feb 18:21

Version 1.1

Das Silo kann man jetzt Verkaufen.

03 Feb 00:57

Version 1.0

Do you think this mod should be featured?
}