Hatzenbichler Pack OY
V 19.11 (mp) mod for Farming Simulator 19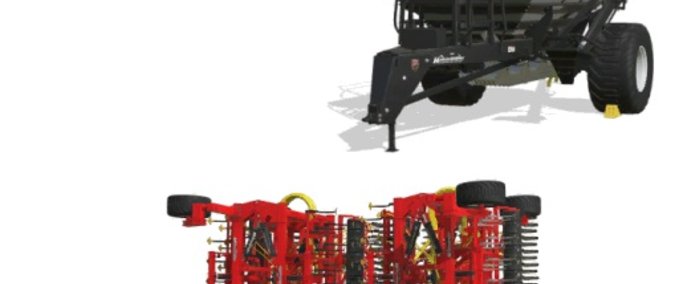 description
featured
The Hatzenbichler Pack OY contains seed drill and tanker with the following additional functions:
All crops can be sown

color selection

Pflegebereifung

capacity choice

Increased speed (20 km / h) and working width (20 m)

Included in the Hatzenbichler Pack OY are:
Hatzenbichler TH18

Hatzrnbichler TM1400

Videos are the LetsPlay Yogibrunn # 5, in which the pack is presented.
Watch me on Twitch: https://www.twitch.tv/onkelyogi
Support: https://discord.gg/5tUqKkr
Note: The original Giants model has a bug who wants to read my report:
https://forum.giants-software.com/viewtopic.php?f=957&t=139638
Credits
Modell: 
Textur: 
Script:
Idee / Konzept: onkelyogi
Tester:
Sonstige: 
changes
12 Sep 09:43

Version 19.11 (mp)

- Englischen Text zugefügt / english text added
- 3 unterschiedliche Sämaschinen / 3 different sowing machines:
> TH18 OY: Alle Früchte auf meinen Karten / all fruits on my maps
> TH18 PM: Normale Einzelkorn Pflanzmaschine / standard planter
> TH18 SM: Normale Sämaschine / standard sowing machine

30 May 08:02

Version 19.7 [mp]

- Zweite Sämaschine TH18STD hinzugefügt, die zwar keine Kartoffeln etc. säen kann, sondern nur die Standard-Früchte,
dafür kann sie aber auf Multifrucht Karten die zusätzlichen Früchte wie z.B. Hopfen, Tabak, Roggen etc. säen, sofern
in der Mod Map diese Zusatzfrüchte Sämaschinen korrekt zugeordnet sind. Der separate Tank TH bleibt unverändert und
funktioniert für beide Sämaschinen.

04 Jan 06:42

Version 19.5 [mp]

- Reparaturintervall deutlich erhöht
- ai Breite fixed

29 Dec 08:30

Version 19.4 [mp]
images
Files

Do you think this mod should be featured?