Im Osten
V 1.0 mod for Farming Simulator 17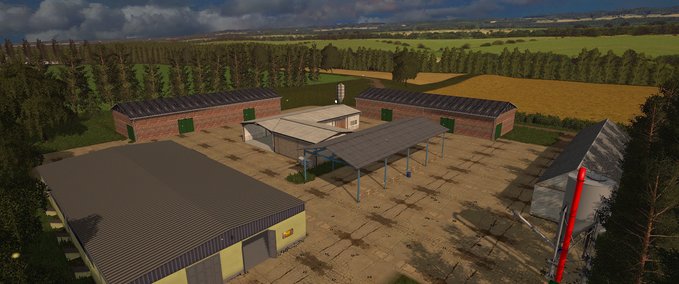 description
Here you will find more than 30 fields.
- Farm: Cow and Pig Breeding (Factory Script)
- Courtyard: Normals cows and pigs
- Farm: sheep, chickens
- Courtyard: cereal farm
- Brewery: apples, cherries, wheat / barley. Produces beer, schnapps
- Bakery: wheat, barley Produces bread
- Butcher: chickens, pigs, cows Produces meat
- Apple Tree: Produces apple palettes
- Kirschbaum: Produces cherry pallets
- straw pellets: (input: straw, output: straw pellets)
- Dairy: Input milk Produced: milk pallet, cheese pallet, yogurt pallet
- sawmill: input tree trunks Produces: boards
- Grain silos: All cereals, seeds, fertilizers, manure, potatoes, sugar beet, pig feed, feed mix
Zusatzmods:
- Universal Kotte
- Animal Trailer (https://www.file-upload.net/download-12951942/zzz_joskinAnimal.zip.html)
Have fun playing
your TuneWar
GDR advisor Thomas Steinert
Credits
Modell: 
Textur: 
Script:
Idee / Konzept: 
Tester: Thomas Steinert, TuneWar
Sonstige: 

Do you think this mod should be featured?