Kleinseelheim
V 1.1 mod for Farming Simulator 17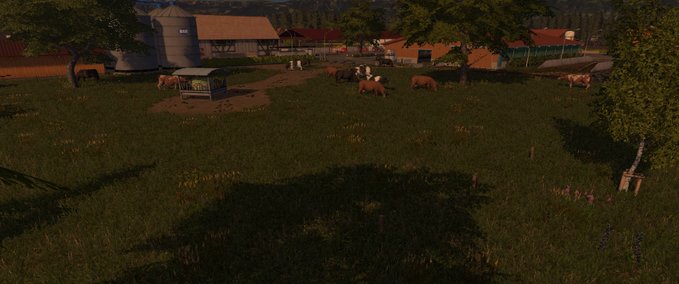 description
Welcome to Kleinseelheim.

That awaits you:
a small village with narrow streets
- 4 small forests
- 3 small farms (cow, pig, sheep)
- 26 Buyable fields
- 8 meadows
- 1 bga
- 1 sawmill
- outlets for straw, wool, cereals, compost, milk and soy milk
- PREPARED PLACEABLE PLACE (STRAW ADDON) etc.
Extras:
-GMKFC
- HOSE SYSTEM (slurry hose)

-Prepared for Seasons
- Soy milk production
- Seedmaster
- Compostmaster
- Chopped Straw
TO BUY KALK YOU NEED TO BUY:
https://www.farming-simulator.com/mod.php?lang=de&country=de&mod_id=93885&title=fs2017
Have fun and a nice 2 Advent
Credits
Gaints,OLF83, Fatian, Katuso, Steffen30muc, JauchePaule,Xento,webalizerls, kevink98, Fendfan1, mailman, Nick98.1,Niggels, BigM, Max311, M1800 Power, Famer_Andy, Tirion Möchtegernbauer,skeleton, ifkonator, slowtide63,Realismus Modding,El Cid. Wenn ich jemanden vergessen habe PN an mich wird nachgetragen!!
Files

Do you think this mod should be featured?