UAL script for FS17 incl. sample mods
V 1 UALv4 mod for Farming Simulator 17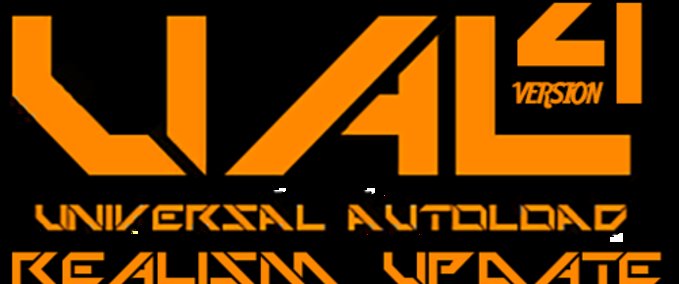 description
featured
Hi Modhoster community.
Finally the time has come. After countless hours of testing and experimentation
UAL has finally found its way into FS17.

Therefore, we present to you our first newest beta package for download and testing:
Package contents:

keys: FS17-standard assignment (X, Y, B, Z)

autoattach bales and pallets

selectable unloading side


cargo selectable

washable

tires dust

tensionbelts
lighting (turn signals, brake, reversing light)

100% MP compatible

no known errors in the log file

UAL v4 -> realism Update:
no more collecting from ground


"attach" where placed

automatic tension belts if full or turned off


only Trailer in Download as tools weren't changed
!!! Attention !!! Important !!!
This is still a beta-mod. Support only here: HoT Discord
This is just to offer you a single central point of contact, so that we don't not loose track on suggestions or problems.

latest news from us on youTube
Credits
Modell: GIANTS
Textur: GIANTS / HoT online Team
Script: GIANTS / HoT online Team
Idee / Konzept: HoT online Team
Tester: HoT online Team / Exit-LP
changes
22 Jul 00:11

Version 1 UALv4

UAL v4 -> realism Update:

- kein Aufladen vom Boden mehr
- "attachen" an der Stelle wo platziert
- automatisch Spanngurte wenn voll oder abgeschaltet

03 Jun 19:10

Version 0.9.75 beta

Abladeposition verschiebbar (links/rechts und oben/unten)

31 Mar 14:07

Version 0.9.5 beta

Bugfixing
neue Ballenarten / new supported bales (bigbales and new HD bales)
neue Palettensorten / new and bigger pallets
Im Shop konfigurierbar (mit/ohne UAL) / configurable in shop (with and without UAL)

20 Nov 19:45

Version 0.9 beta
images

by KiBo
ago 9 months


by KiBo
ago over 2 years


by KiBo
ago over 2 years


by KiBo
ago over 2 years


by KiBo
ago over 2 years


by dimanix
ago over 2 years


Do you think this mod should be featured?
Unterstütze den Entwickler!
Jetzt mit PayPal spenden