0 Downloads today
5,138 Downloads total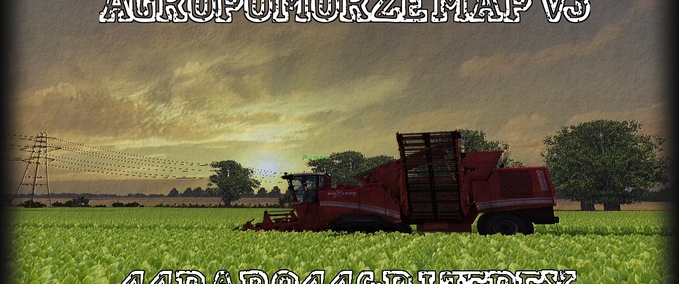 Agropomorze Map v 3
Features maps: 
-Smooth on slower computers, map01.i3d - 14.6 mb 
-Sophisticated, perfect for MP. 
-Rather large fields [min. 6 ha max. 35 ha] 
-1 Focus for everything, a piece of the forest in the direction of Szczecin. 
-Crops: Wheat, Barley, Canola, corn, beets, potatoes. 
-Wet places. 
Off-withering. 
-Set navmesh from animals. 
-Turn down the straw. 
Thanks: 
-Martin 
-Siwus 
-Pawlusiek3 
-KamilW 
-Bartek3883 
-Gonzo 
-9michael6
Please keep the original download link!
Bitte den originalen download link verwenden!
Kerjuk, hasznalja az eredeti letoltesi linket!