AllcoastGC Edit
V 6.0 Seasons mod for Farming Simulator 17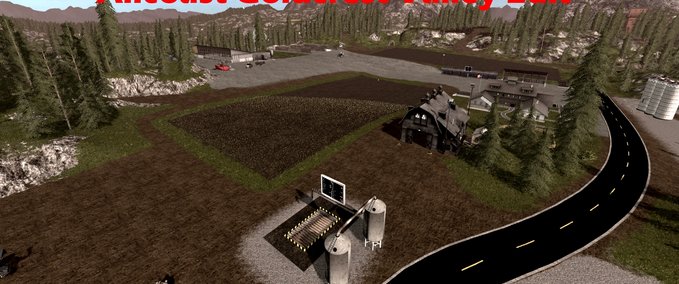 description
Included is a modified Goldcrest Valley Default Map
  If you like it, please vote below. This lets me know how you all think this map is coming. I am always making changes for the better (I think) Thank you!
Included is multifruit, chopped straw, silage fermentor, seed and fertilizer stores, seedmaster, compost master, etc etc
Increased the capacity of the BGA hopper as well as how much is processed (25 per tick to 250 per tick for players that like to play in realtime)
 Adjusted the location of the Cow area
Modified the starter vehicles to give more WOW.
Adjusted starter fields
Please let me know if you have any issues.
Please note that in order to used the Chopped straw, you will need the Chopped Straw addon.
https://www.farming-simulator.com/mod.php?lang=de&country=de&mod_id=56564&title=fs2017
Credits
Model: 
Texture: 
Script:
Idea / Concept: 
Testing:
Other: 
changes
06 Sep 05:02

Version 6.0 Seasons

Enabled Seasons

04 Sep 13:47

Version 5.1.1

Terrain adjustments.
Some trigger boxes were misaligned
Adjusted some features

03 Sep 16:14

Version 5.1

*Modified some lighting to make it more realistic
moved some items around
added a manure separator
terrain edits

*please keep in mind there could be some minor adjustments that still need to be made, but it looks better so far

02 Sep 13:34

Version 5.0

Extra enhancements, including nightime ambient lighting
Files

Empfehlungsrate
-/-
noch nicht genug Stimmen
Do you think this mod should be featured?
}