AR fertilizers and spraying
V 1.1 mod for Farming Simulator 15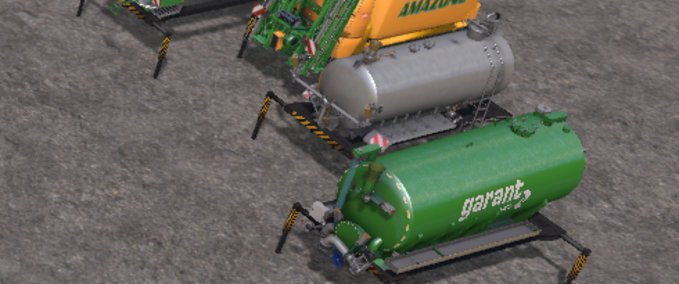 description
featured
Hi
Here I have the pack No.4 for setting frame. This time it's the Pack AR fertilizers and spraying to 5.4 m setting frame.
Included
-Fliegl Slurry spreader ARflieglVFW20000 working width of 15 m, capacity 20000
-Kotte Slurry feeder capacity 25000
-amazoneUF1801 fertilizer syringe, working width 24 m, capacity 20000
New is the:
- Manure Spreaders Amazone ZGB8200-10 to 5.4 m setting frame
Working width 42 m with a correspondingly higher consumption. Capacity 10800 l,
New devices added schemas.
Have fun
Credits
Original by Giants
Absetzrahmen by Gnescher
Umbau by Gnescher
changes
11 Jan 12:47

Version 1.1

Falsche Textur für den Amazazne Düngerstreuer wurde gefixt

Do you think this mod should be featured?
}