Arcusin Round Bale Autostack
V 2.0 mod for Farming Simulator 2013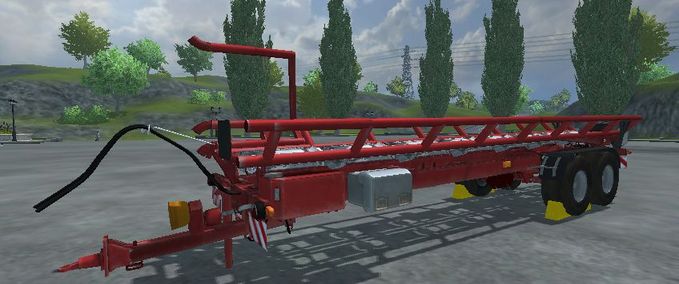 description
featured
This is Round Bale Arcusin Autostack FS 63-72 costum visual equipment ordered by large farmers. With this car stacker a single operator is able to carry out the whole process of collection and stacking large quantities of bale.

Loading capacity: 8 round bales
Maintenance: 51 $ / day
Usage: Collecting and stacking round bales
Price: $ 94,634
Scale: 1:1
Compatible: FS UK ModTeam's PTO and Hydraulic pants attach script

Copyright info:
To Share - to copy, distribute and transmit the work. Only the original web link address can be used as a link to FS-UK.com must be used, opposed to the work being uploaded to another site.

Under the following conditions:

Attribution - You must attribute the work in the manner specified by the author or licensor (but not in any way that suggests that they endorse you or your use of the work).
Noncommercial - You may not use this work for commercial purposes.
No Derivative Works - You may not alter, transform, or build upon this work.
Credits
Autor: Giant - parts of original autostacker model
Manuel Leithner - Specialization for PowerShaft
PeterJ - LS-UK modteam - Specialization for hydraulic hose joint
Files
| | |
| --- | --- |
| checksum: | 14ed6d05310d847c7e0c2efc26cae441 |
| Version: | 2.0 |
| multiplayer ready? | no |
| Author: | Milan1702976 [http://www.fs-uk.info/] |
| price in shop: | 94634 LS |
| name in shop: | Arcusin Round Bale Autostack FS 63-72 |
| description in shop: | Dies ist Arcusin Round Bale Autostack FS 63-72 bild Geräte von großen Bauern bestellt. Mit diesem autostacker ein einziger Bediener ist in der Lage die Durchführung der ganzen Sammlung und Stapelvorgang großer Mengen von Ballen. |
Do you think this mod should be featured?
}