AutoDrive courses for North Frisian march witho...
V 2.2 mod for Farming Simulator 19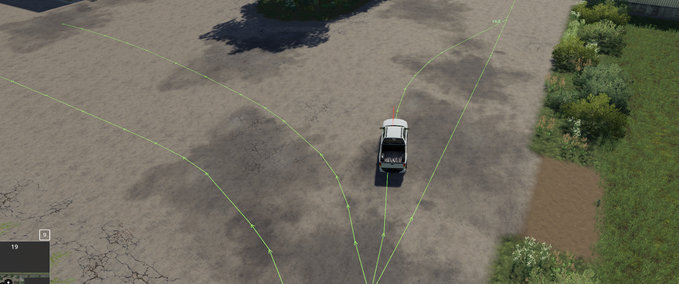 description
Autodrive courses for the North Frisian march without trenches v2.2
Approach points for all sellpoints and fields (except farm meadows 33 and 34)
In the AD version used by me (as of 07.07.2019), the settings in the AD setup for "field exit" only work for the unloading driver of combines. Loader wagons and fertilizer / seed drills always want to exit the field through the next possible waypoint for emptying or filling, which often leads to collisions with obstacles. Therefore, I have provided all the fields with extra circuits, which always lead the drivers on leaving the fields to collision-free exits.
Missing links or other problems please write here in the comments.
Credits
Modell: 
Textur: 
Script:
Idee / Konzept: 
Tester:
Sonstige: 
changes
16 Aug 12:17

Version 2.2

für NF Marsch v2.2 oG

03 Aug 09:38

Version 2.1

Dateinamen angepasst.

24 Jul 16:30

Version 2.0

Änderungen an den Feldein- und -ausfahrten. Fehlende Verbindung zu Feld 26 geschlossen.

09 Jul 18:52

Version 1.1

Ein paar fehlende Verbindungen gefixt

08 Jul 06:40

Version 1.0
images
Files

Do you think this mod should be featured?
Unterstütze den Entwickler!
Jetzt mit PayPal spenden
}