Autoloader Transport Pack
V 0.2.1.0 mod for Farming Simulator 22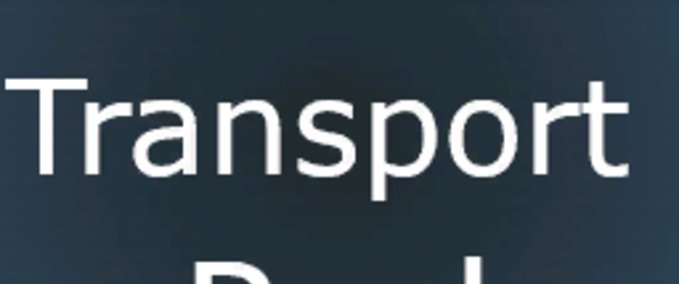 description
The Friesenjung Transport Pack known from the 19 converted to the 22.
My autoloader for pallets and bales has been integrated here.
The first version here is a pure conversion. This means that everything that the original pack did not have, this one does not have either.
This includes e.g. indicator lights inside. 
As these are LS17 models in the base, I did not get a choice of colours or working mirrors for the conversion.
It is planned to improve this with and with. If you are interested in working with me in the next months, please contact me.
It is not easy to put the autoloading capacities into text. Therefore here are only a few key data per model.
Model number => Euro pallets | round bales 125 | square bales
03 => 12 | 12 | 9 
04 => 20 | 16 | 15
05 => 24 | 22 | 18
06 => 28 | 26 | 21
07 => 32 | 32 | 24
08 => 40 | 36 | 30
Of course, the other autoloader items also fit, but that is beyond the scope of the description here.
Listing 12 tools here doesn't make much sense from my point of view.
Prices
Truck: 135000€ - 210000€
Trailer: 12000@ - 25000€
Includes the following with flatbeds and autoload:
3 Trucks
3 trailers with turntable
3 trailers with drawbar
3 trailers
Credits
Honour to whom honour is due. The Friesenjung Transport Pack was converted here.
Thank you at this point for the permission to use this as a basis.
The Freisenjung has nothing to do with the conversion itself, if something is wrong, please contact me.
The models are originally from Alfredix, so a special thanks to him for the models.
The vehicles are based on the LS17 models from Alfredix, because that was already the case in the FJ Mod.
I don't know yet if I am allowed/able to convert them to his new LS19 models, which still have to be converted to the 22.
Who wants to participate or finds errors can contact me in Discord.
https://discord.gg/Va7JNnEkcW
This compilation of mine may only be published with the original link.
Changing and republishing only with permission.
Translated with www.DeepL.com/Translator (free version)
Credits
Modell: Alfredix / Friesenjung
Textur: Alfredix / Friesenjung
changes
05 Jul 22:21

Version 0.2.1.0

- Deichsel Anhänger mit Stützen ausgestattet (Danke an EWW_Bobo)

19 Jun 21:57

Version 0.2.0.0

- Ausklappen bei Feldarbeit deaktiviert
- Lademengen definiert für Autoloader Version 1.8

18 May 15:53

Version 0.1.2.0

- Neue Shop Bilder von Cassy
- Trucks werden auf der Karte jetzt auch als solche angezeigt
- Breiten für AD kollisionserkennung korrigiert
- Übersetzungen aufgeräumt und Shoptexte korrigiert
- Rampen Nutzung jetzt übersetzt
- Truck Anhängeranschlüsse repariert
- Anschlüsse der Auflieger komplett neu gemacht
- Autoload Triggerbereiche verbessert
- Kurvenlicht und hinteres Arbeitslicht verstärkt
- Verschleiß Optik vermindert

22 Mar 10:05

Version 0.1.1.0
Files

Do you think this mod should be featured?
Unterstütze den Entwickler!
Jetzt mit PayPal spenden
}