Bindl Bach
V 1.0 mod for Farming Simulator 17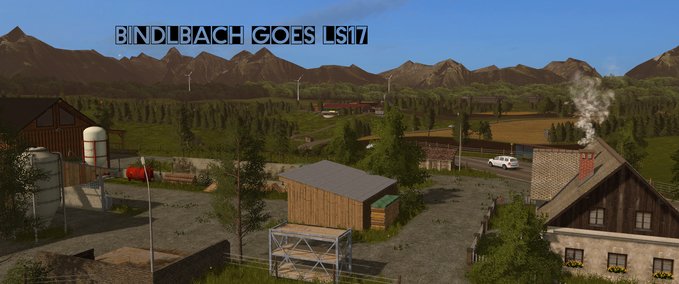 Credits
Vielen Dank an allen Moddern denen Objekte ich verbaut habe! 
PDA by Lohnunternehmen Wild! 
Objekte ----> Agrartechnik Nordeifel, DADA, Fatian, Matti1607, Niggels, VertexDezign, Agrarteam Franken, Desperados93, Schauppi, Modcreator, Sirjoki80, thejohndeere7930, fendt927power,
steffen30muc, diemoddingecke, GSI-Flasch, NKB-Modding, Die Thoboliker, Stefan_LS, Freak2009 und alle anderen Moddern denen Objekte ich verbaut habe!
Auch ein rießen Dank an alle meine Spender in zufälliger Reihenfolge! 
----->  dominik1918, Burning Gamers, Stachal, Michael Eckert, Saschi, Audifahrer, Major_Fuchs, SimuFreunde, Schwarzwaldbuab, Janny, Volker Racho, Tobias Kriebel, KroneLDrengeN, 
McMuffyFluffy, ich liebe Fendt, Patrick Vogel, Lindner Unitrac fan, Zynios, Arno Roffler, chuckbombe, Johannes Fendt936 TM,
DieseEineAndere, AlexLS, SirJoki80, DADA, Agrartechnik Waldbrunn, Matti1607, THE HERCULES, LsFarmer Tom, Der Bachl, Fabian Siller, 
Die Moddingecke, Leexo, M4tr1x
Files
| | |
| --- | --- |
| checksum: | f927c50926a871bf0f8256ea98fc7eae |
| Version: | 1.0 |
| multiplayer ready? | yes |
| Author: | Agi |
| price in shop: | LS |
| name in shop: | Bindlbach |
| description in shop: | Dies ist die Bindlbach Map. |

Do you think this mod should be featured?
}