Brantner 8-tonner
V 1.0 Multifrucht pimped by acert mod for Farming Simulator 2011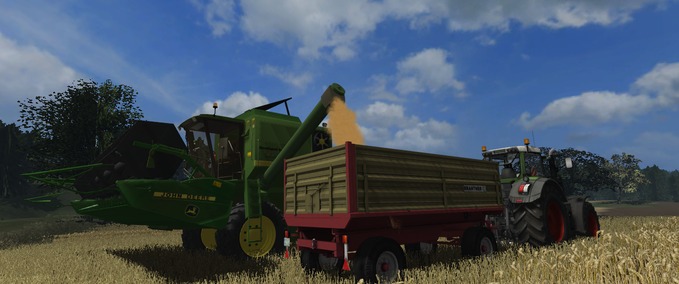 description
Hier habe ich passend zur Erntezeit einen Brantner 8tonner Drehschemel etwas umgebaut und Multifrucht fähig gemacht.
Der Kipper kann nach 3 Seiten abkippen, welche per Taste ausgewählt werden kann.
Der Anhänger kann folgende Fruchtarten laden:
- Wheat
- Barley
- Rape
- Maize
- Chaff
- Manure
- Kartoffeln
- Zuckerrüben
Der Kipper ist ausserdem sehr gut für schwache Rechner geeignet, da er einen VRAM von nur knapp 4 MB hat.

---
Ein großes Dankeschön geht an den mir leider unbekannten Modder des Kippers (LS 09)

Des Weiteren an "Martl", der den Kipper von LS09 zu LS11 umgeschrieben hat.

Ein Danke auch an Fruktor für das VariableTip Script!

---
Der Mod darf nicht erneut Hochgeladen werden! Bitte nutzt den ORIGINAL LINK!

Its Forbidden to Host the Mod anywhere! Use the ORIGINAL DOWNLOAD LINK!
Folgender Download link gilt laut Urhebergesetz der Bundesrepublik Deutschland als Offizieller Datenbankwert

(Siehe Downloadbutton)



Es gelten die jeweiligen Urheberrechtsgesetze der Bundesrepublik Deutschland.
Credits
- Modell: mbtrac100 (Hauptmodell), Bigfarmer145 (Deichsel)
- Textur: Kanalratte
-Script: Fruktor, Sven777b

Pimped by acert
changes
04 Aug 13:30

Version 1.0 Multifrucht pimped by acert
Files
| | |
| --- | --- |
| checksum: | 71fe3448cd4162096d770e726ab5ad4c |
| Version: | 1.0 Multifrucht pimped by acert |
| multiplayer ready? | no |
| Author: | giants |
| price in shop: | 13170 LS |
| name in shop: | brantner 8 tonner |
| description in shop: | Brantner 3-Seitenkipper. Zuladung: 8 Tonnen. Ingame Ls11: Martl. Edit: acert |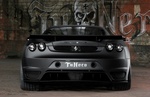 Empfehlungsrate
-/-
noch nicht genug Stimmen
Do you think this mod should be featured?
V 1.0 Multifrucht pimped by acert
}