Tandem Tipper for general cargo
V 1.4 mod for Farming Simulator 15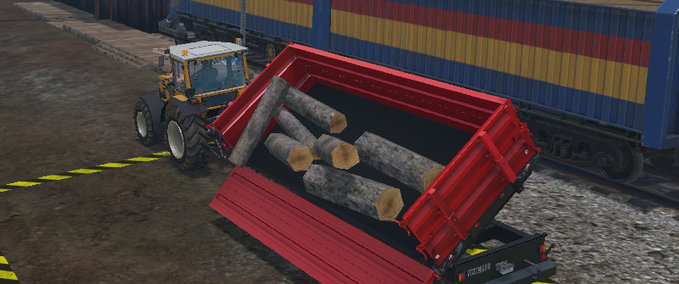 description
featured
Hello,

here a variant of the standard tipper tipper Brantner.
Tailgate right and tilt right mouse function.
Attention!
This dump truck is only for general cargo, such as short pieces of wood or pallets!

The truck has no fruit Plan and can not be loaded with bulk!
The tipper can eg directly to the Harvester (short length of cut) are loaded.

fun
Credits
GIANTS Original LS2015 Brantner Kipper
Umbauten von mir
changes
13 Nov 22:00

Version 1.4

Version 1.4

- Tandemachse verbaut
- Chassis und Aufbau verlängert
- Mouseicons eingebaut
- Tipping beidseitig möglich

09 Nov 21:17

Version 1.2

- Referenzpunkt für Hubzylinder korrigiert
- Shaderfehler (kein Gloss, schwarze Textur bei nVidia) beseitigt.

09 Nov 18:58

Version 1.1

Version 1.2

CallStackfehler wegen fehlender Referenz beseitigt

Do you think this mod should be featured?
}