Brewery - Global Company (Placeable)
V 1.2.0.0 (mit Getreide + Wasser) mod for Farming Simulator 19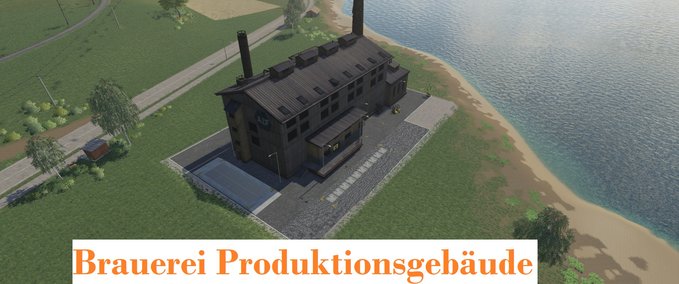 description
Hi,

I downloaded the Mod (V 1.0.0.0) here from ModHoster, but unfortunately it was in a non-functional state. In my version, the factory is now in a working state (stand alone mod by Global Company), with a few changes

The brewery makes 100% wheat or barley, 75% beer.
Attention, the GrundMod GlobalCompany is required

V 1.1.0.0 Changelog by albi1a:
Functionality including name assignment produced
Car collision inserted
CollisionMask! Bit 20 warning removed
Output: 100% -> 75%
Spur point moved outside
thanks
Attention: Due to the fact that in the past of me mods have been uploaded twice to other websites. I do not allow it anymore to provide mods of the same version on other websites.
Credits
Modell: Giants
Textur: 
Script:
Idee / Konzept: TheSNake
Tester: albi1a
Sonstige: albi1a
changes
07 Nov 21:13

Version 1.2.0.0 (mit Getreide + Wasser)

- Trigger eingefügt für Rohstoff Wasser (15%)
- Output: 75% -> 100%
- Lampen und Scheinwerfer auf dem Hof eingefügt
- Paletten nun mit Gitter & Füllhöhe angepasst
- Palettensporner: 10 -> 20 (40k -> 80k Liter)
- Palettensporner mit dem Boden angeglichen
- Input neu: 100% / 15%
- Bier / Stunde: 500 L -> 1000 L

05 Oct 21:20

Version 1.1.0.0

Empfehlungsrate
-/-
noch nicht genug Stimmen
Do you think this mod should be featured?
V 1.2.0.0 (mit Getreide + Wasser)
}