0 Downloads today
4,573 Downloads total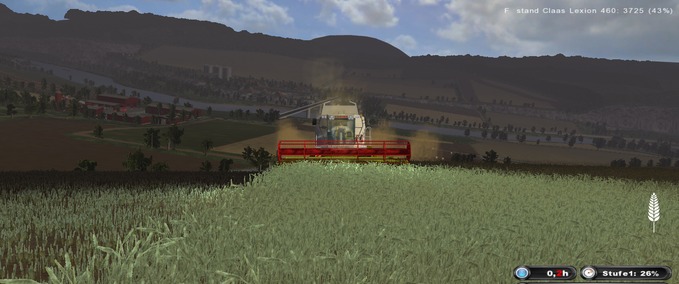 CLAAS Lexion 460 v 1.0
CLAAS Lexion 460


CLAAS Lexion 460:
Motorstart
Betriebsstundenzähler
Beleuchtung V3.1
Indoorsound
Blinker (animierter Hebel)
Tür zum öffnen
Hilfemenü --> NUMPAD 0
Drehzahlbegrenzer
animierte Pedale
Füllstandsanzeige
Fahrspuren auf Weg
animierter Korntank
animierte Leiter
Strohhäcksler ein/ausschaltbar
Claas V660:
mausgesteuerte Haspel (auf,ab,vor,zurück)
Claas SWW:


Ich arbeite gerade daran IC einzubauen und das Kamera-Script vom Claas Lexion 770TT von SFM!


Dateigröße: 42,8 MB




Ready for:
(nicht getestet)



Der Mod darf auch auf anderen Seiten zum DL angeboten werden, aber nur
unter Verwendung des original DL-LINK für alle anderen Seiten!
Das Mod(-Paket) darf ohne Zustimmung des Ur-Modders nicht verändert und neu hochgeladen werden!

This Modcan be released on other Websites, but only by using the DL-LINK for other sites!
It is not allowed to edit this Mod(-Pack) and reupload it without the permission of the Modder.