CLAAS LEXİON 8900 XXXL
V 5.0.0 mod for Farming Simulator 22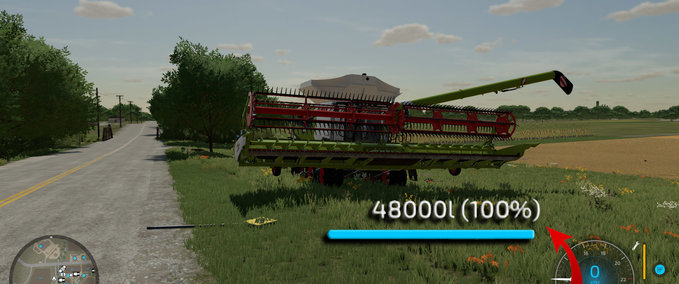 description
hello, to support me, I would appreciate if you subscribe to my channel. As you subscribe, more mods will come for fs22. Don't forget to come to our discord address. you can have more information and early access to more mods and upcoming mods. Discord: https://discord.gg/tCB7UYGDFV
The peculiarity of this combine is that its tank is very large. It has a capacity of 48,000 l. You can download the 85.000 l trailer from the link below. When the tank is full, there is no weight in the combine, it goes easily.
Credits
Model: RedeX01
Texture: RedeX01
Script:RedeX01
Idea / Concept: RedeX01
Testing:RedeX01
Other: RedeX01
changes
13 Jun 16:10

Version 5.0.0

changes: V 5.0.0.0
- Fixed capacity from 48,000 tons to 50,000 tons.
- Shop money has been reduced.
- lifespan increased.
- Reduced harvester weight.
- unloading speed to trailer has been increased.
- engine power has been increased. It's set to 990hp.
- speed increased.

16 May 16:35

Version 4.0.0

bug fix

25 Feb 16:52

Version 3.0.0

bug fix

05 Dec 10:46

Version 1.0.0

Empfehlungsrate
-/-
noch nicht genug Stimmen
Do you think this mod should be featured?
}