Courseplay
V 2.4 mod for Farming Simulator 2011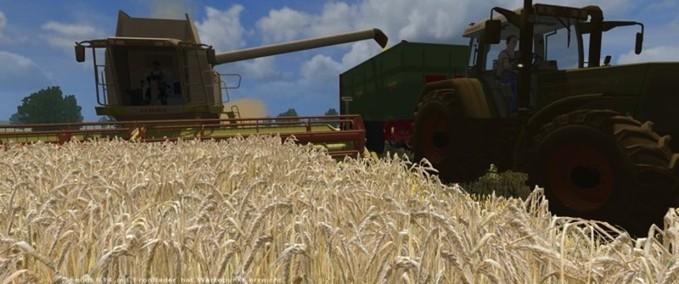 description
featured
A month without a new course play version? That can not be;)
Nerverending The story continues, the Course-play team is constantly working on enhancements and improvements and is now once again reached the level we would like to share with you. changes and new features:
since version 2.3 was amended in the following key:
support unloading and further revised TypAnywhere
autopilot 3 Support improves the Drescherabtanken (applies to new car pilot version that has not veröffenltich)
When a tug is waiting at the waiting point, this appears again, also holds the tractor in fertilizing mode to fill up again.
Amazone UX 5200 is fully supported in fertilizing mode again.Play
Course Menu you can now set on the last page if you want to open Course play with the right mouse button or pressing "Einügen". So you can now also use the course play with a lot of loader attachments.
field working mode is supported John Deere 864 press now, also all Claas Variant presses are supported.When saving courses can
you now press all the buttons without getting out of the vehicle and the like.

for the next version is planned that the skier on the field no longer drive through the fruit, you should see the release of yet in this pure, but is unfortunately not yet been completed.
Credits
Lautschreier, Hummel, Bastian82, Wolverin, C.Schoch

Do you think this mod should be featured?
}