DDR garage
V 1.0 mod for Farming Simulator 2013
description
Since many have asked me whether I would build a garage for my mountain hall, I am once set range and a GDR built garage.
Advance this garage has 45000 polys if that does not fit they do not need to shop! Why 45k polys? Because the fittings of the doors and the door knobs, handles, gutters and leaders were ausgemoddet to what round will be round.
Otherwise, everything as always, gates and doors can be opened via the GE and now I hope you enjoy!
Credits
Lexion_780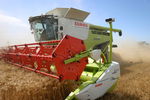 Do you think this mod should be featured?
}